Celebrating your 18th birthday is something that should be incredibly memorable and special, whether you wish to enjoy a casual gathering or a formal event. At Hog Roast Wallsend, we can cater for events of any formality with one of our delicious buffet menus. Here is what you can expect when you book in with our team this October…
Max has three older brothers and he watched each of them turn 18 and celebrate their birthday in different ways. Now, this October is finally his own 18th birthday and he can't wait to celebrate with his friends and family. For the celebration, his parents are hosting an 18th birthday celebration at their home in Warwickshire, with delicious catering from Hog Roast Wallsend and one of Max's older brothers DJing. For the catering, our manager Jon has been hired to serve a classic hog roast to the 80 guests, with a meat-free option also on offer. We are expecting our catering to go down a treat and it is sure to be a great addition to the event.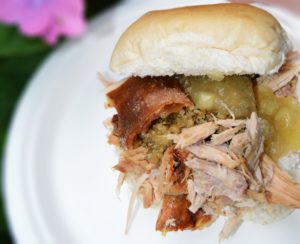 In preparation for the party, the Hog Roast Wallsend team will arrive at the family home in the afternoon to prepare for the 8:00pm serving time. We will begin by preparing the main dishes, which will include a delicious slow-roasted hog and BBQ-pulled jackfruit. The mains will be served in fresh bread rolls, with sage and onion stuffing, homemade applesauce, and crispy crackling also on offer. For the variety of sides, we will be serving homemade chips, sweet potato fries, a selection of seasonal salad dishes, and gourmet coleslaw. Overall, this will provide a delicious and varied evening buffet which will be essential for sobering up the guests and keeping everyone full of energy and ready to party!
Are you in need of a caterer for an upcoming private party or event? If so, look no further than Hog Roast Wallsend. To book in today, simply let us know your party size, date, and location and we can do the rest.