Being a well established caterers specialising in hog and spit roasts, we've been able to offer our services to many different clients and parties in Middlesbrough. From catering at weddings and christenings, to catering for backyard BBQ's. From pub beer garden parties to corporate hospitality gigs, we've done them all. So if you're looking for corporate hospitality catering, you've come to the right place. As a hugely successful business ourselves we more than understand business meetings and their significance for you.
Like you, we've also had meetings that don't always go the way we'd hope. Which is why we're privy to just how important it is to set a comfortable atmosphere and make a good impression on partners, future clients and colleagues. When you put your faith in us to cater for your meetings, Newcastle hog roast corporate fun days and other events, we go above and beyond our obligations to ensure the day is fully enjoyed and everything goes as well as it possibly could.
Hog Roast Middlesbrough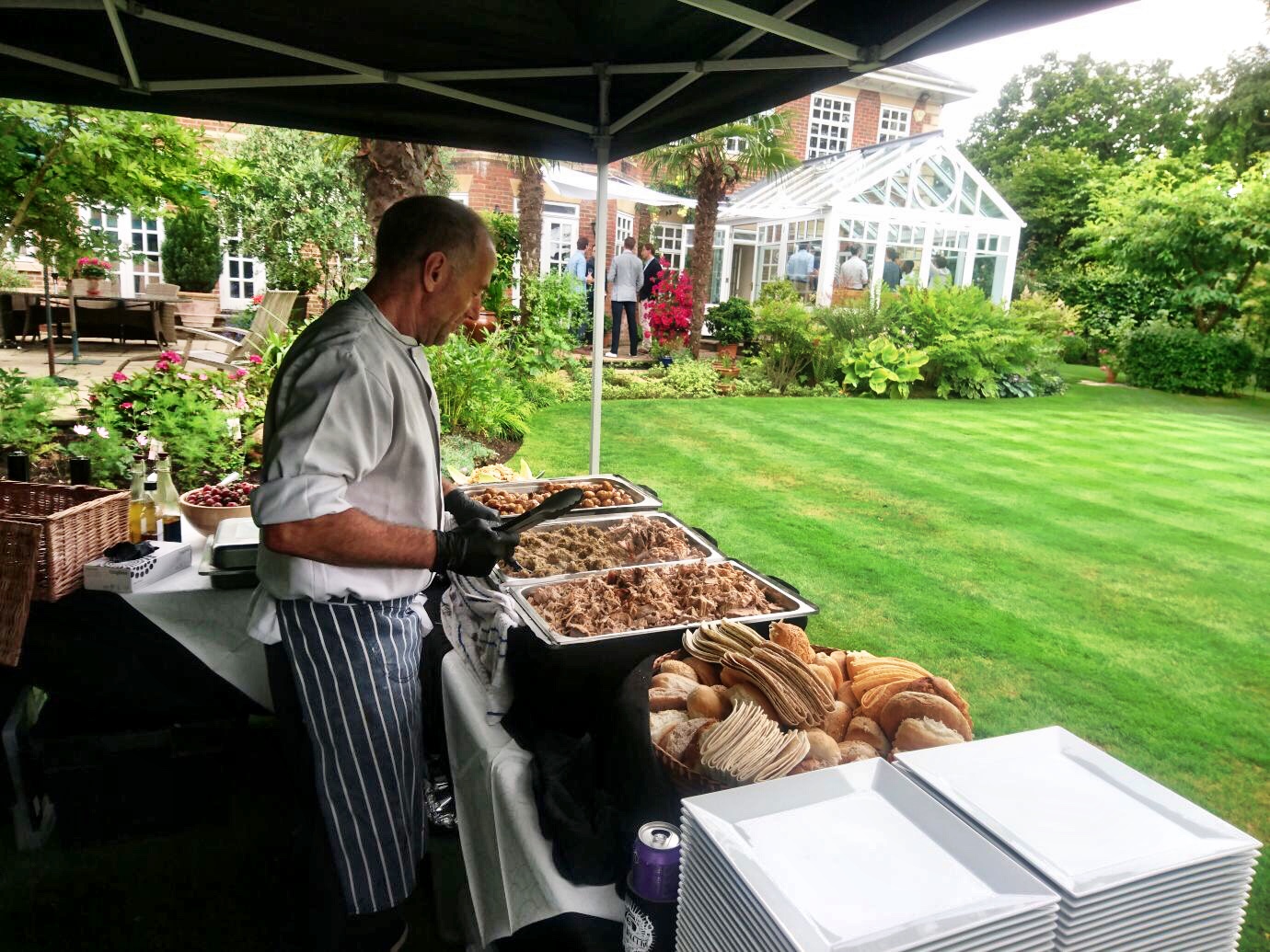 With decades of experience catering at events big and small, formal and informal, we're in the best position to help you. We specialise in spit and hog roasting in Middlesbrough and surrounding areas(Darlington, Sunderland, Hartlepool, Stockton on Tees etc). With our experienced staff members and expert chefs having worked events for hundreds of corporate companies, our hog roast catering is a fantastic way to create a grand focal point to entertain, impress and feed your colleagues and guests. We can cater for events big and small, at an array of different venues, indoor and outdoor.
Party Catering Made Easy
Our depth – and equally important, breadth – of experience in the catering services we've worked and continue to provide puts us in the perfect position to tailor and mould the environment of your event. It doesn't matter whether you require us to cook and serve in the open and on display for all or in a more out of the way and discreet fashion, we do both well. It really doesn't matter the size of nature of your corporate events, we're more than equipped and happy to work any variation of events. That can be catering for a thousand people, or catering for 10, we're confident in our track record and ability to take on any tasks required.
So just what is hog roasting? Hog roasting is a much loved party or occasion where a large hog is slowly cooked on a spit, whole, over the course of a number of hours. Loved the world over, to the extent of predating the constructs of both nationality and ethnicity, hog roasting dates back hundreds of thousands of years and is popular to this day.
Spit roasting is the method in which the hog is cooked, and isn't exclusive to only pigs — Rotisserie, or Spit roasting, is a style of roasting meat in which the animal or cuts of meat are skewered on a spit(a long steel rod) and slowly cooked over a fire, or alternatively roasted in an oven. Many animals are typical for spit roasting, be it pigs, chickens, lambs or more rarely whole cattle! More recently, spit roasting is better known to many for cooking Doner kebabs at the local take away. Although the vertical spit used to cook doner meat is a little less common.
Read More... hide