Amid the UK's latest dreary weather spell, history enthusiasts defied the gloomy skies and came together to revel in the magic of the Middle Ages at a spectacular mediaeval fair.
The atmosphere crackled with excitement as crowds flocked to partake in an authentic mediaeval experience. Battle training sessions were a major attraction, which saw eager participants learn the art of wielding mediaeval weapons and engage in adrenaline-pumping jousting competitions, channelling the spirit of knights from centuries past.
Amidst the clang of swords and the thundering hooves of charging horses, the fair was alive with vibrant performances. Jesters tickled funny bones, bards enchanted with their melodic tunes, and dancers twirled gracefully, transporting spectators straight back to the 14th century.
Yet, it wasn't just the adrenaline-pumping activities that stole the show. The aroma of delectable mediaeval food wafted through the air, tantalising taste buds and beckoning fair-goers to indulge in a feast fit for royalty, because what's a mediaeval fair without a hog roast?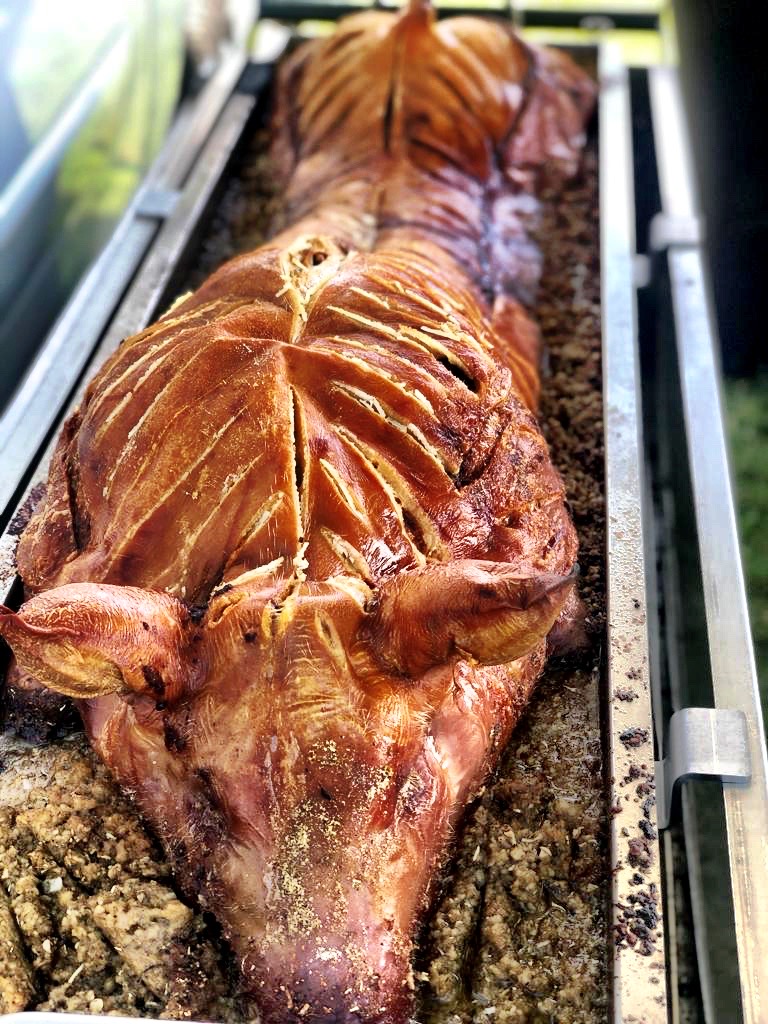 Hog Roast Warkworth, renowned for our mastery in slow-roasting, was summoned to cater to the hungry horde. Our iconic slow-roasted hog roast sandwiches, complete with crackling, stuffing, and tart applesauce, was a culinary masterpiece that delighted the guests.
Between mouthfuls of succulent pork, curious guests found themselves inquisitive about the culinary wizardry behind the scenes. Jarrod, our Hog Roast Warkworth catering manager, became an instant celebrity as attendees sought to uncover the secrets to his culinary success. Much to their delight, he graciously shared his expertise, leaving everyone inspired and ready to experiment in their own kitchens.
What truly warmed the hearts of everyone involved was the sight of attendees fully embracing the mediaeval spirit. The weather, though miserable, seemed to enhance the authenticity of the fair, casting a mystical aura over the event. People donned elaborate costumes, transforming into lords, ladies, knights, and jesters, adding to the enchanting ambience.
As the fair drew to a close, it was evident that this mediaeval extravaganza had not merely been an event; it had been a journey back in time. Despite the weather's attempts to dampen spirits, the fair had proven that the allure of history, coupled with lively entertainment and amazing food prepared by Hog Roast Warkworth, could triumph over any storm.