As one of the most versatile methods of catering, it's perhaps no surprise that hog roasts have been growing in popularity over the last few years. From birthdays and Christenings to corporate functions and weddings, people from across the country have been asking Hog Roast Milnrow to help them spice up their events with our easily customisable menus – and we couldn't be happier to help! With years of expertise putting us at the head of the industry, there's no job too big or too small for our team, and recently we were tasked with helping Helen turn her wedding dreams into a reality.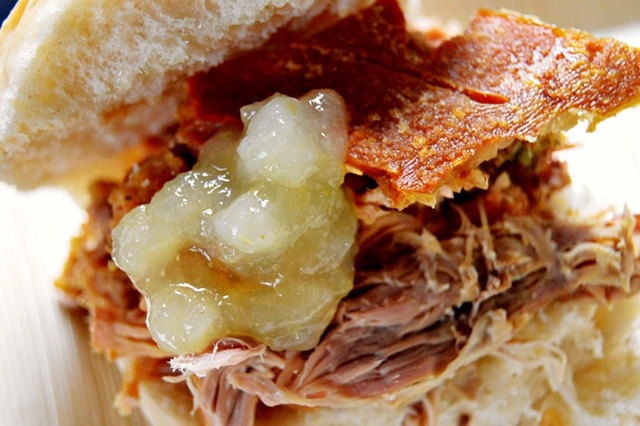 With the Victorian-era Gothic revival building, Rochdale Town Hall acting as the venue for the special occasion, bride-to-be Helen was eager to keep the menu as true to tradition as possible, and she was pleased to discover that we had just the thing! Our classic hog roast menu honours the time-served method of cooking by focusing almost entirely on the pig which we serve with homemade savoury stuffing, sweet applesauce and gluten-free rolls. Helen was so pleased with our recommendation and she was even more impressed when she heard about our vegetarian and vegan options which she decided to add to the menu for those of her guests who were following plant-based diets.
With 100 mouths to feed, Hog Roast Milnrow made sure to arrive at the venue hours before the reception, which allowed them plenty of time to prepare the meal. Before piecing together the veggie skewers and grilling them over a low flame, the team evenly scored the medium-sized pig and allowed it sizzle it's way to perfection while nestled among the flavourful stuffing.
After exchanging vows, the newlyweds entered the reception hall where they were greeted by a cluster of circular tables clad with crisp, white tablecloths and floral centrepieces, but it was the mouth-watering scents coming from the buffet table which first piqued their interest. With the guests following close behind, everyone began eagerly helping themselves to generous portions of the succulent meats and lip-smacking accompaniments that Hog Roast Milnrow had prepared, and after polishing off their first platefuls they couldn't help but return for more!