Hog Roast Wingate often has the pleasure of catering in stunning locations and for a wedding reception that we attended on Saturday, our catering team were all highly impressed with the venue and its gorgeous surroundings. This lovely countryside-set manor house hotel and lush gardens were chosen by Tess and Darius as the romantic place where they would share their special day with dozens of family members and friends and as long-term customers of ours, they both knew that our delicious food would be the icing on the cake for them.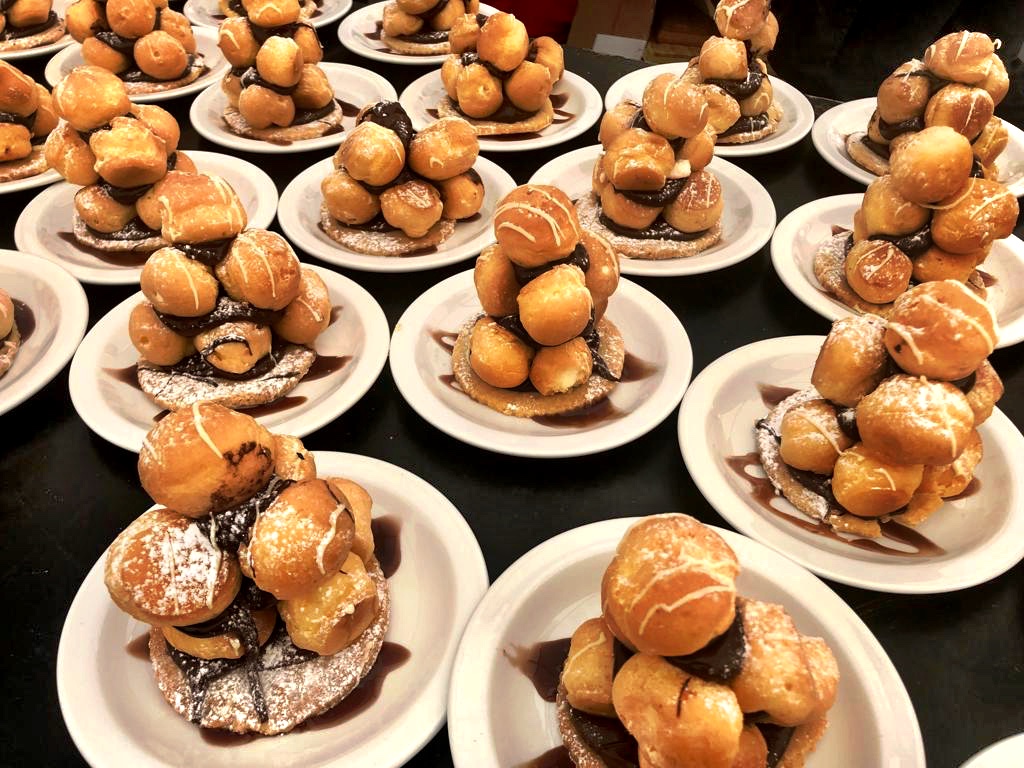 With more than seventy guests to feed, including some with dietary needs, we worked with Tess and Darius to help create the menu of their dreams and one which would also fulfil the additional requirements. While a traditional centrepiece hog roast main would be the main event for most guests, we would also need to make a vegetarian main course and provide some supplemental dishes. Our menus feature all kinds of additional options, including starters, desserts and sides and for this couple, they decided on several canapés to welcome their guests alongside refreshing drinks, followed by the main courses served buffet-style – hog roast rolls for the carnivores and veggie skewers for the vegetarians – and then finished off with two of our homemade desserts.
On the day of the nuptials, our Hog Roast Wingate chef and catering team members arrived at the beautiful hotel several hours before we were due to serve, and set up our equipment outside in the gardens. Before long, we had a large hog sizzling away slowly but surely in one of our trusty hog roast machines, and we kept an eye on it for hours to ensure it cooked through and through.
As the guests arrived, our Hog Roast Wingate team served vegetarian and meaty canapés, as well as bubbly and orange juice, and then the mains were devoured with relish soon after. When it came round to dessert, the guests had the choice of the couple's wedding cake, sticky toffee pudding or profiteroles, and once they had been polished off, we quietly cleared away and left everyone to dance the night away in the charming surroundings.