Hog Roast Blaydon's extraordinary father and daughter duo, Jon and Lily-Belle had a wonderful time helping the Pure Concierge cleaning team pull off an unforgettable party in celebration of their client, Kimberley's 40th birthday last week. With it being their first-ever large event as a company, managing director, Simon was keen to enlist in the help of professional events staff to make the day spectacular, and when it came to choosing a feast to compliment the occasion, he asked us to serve our American-cuisine-inspired southern slow roast menu to upwards of 65 guests.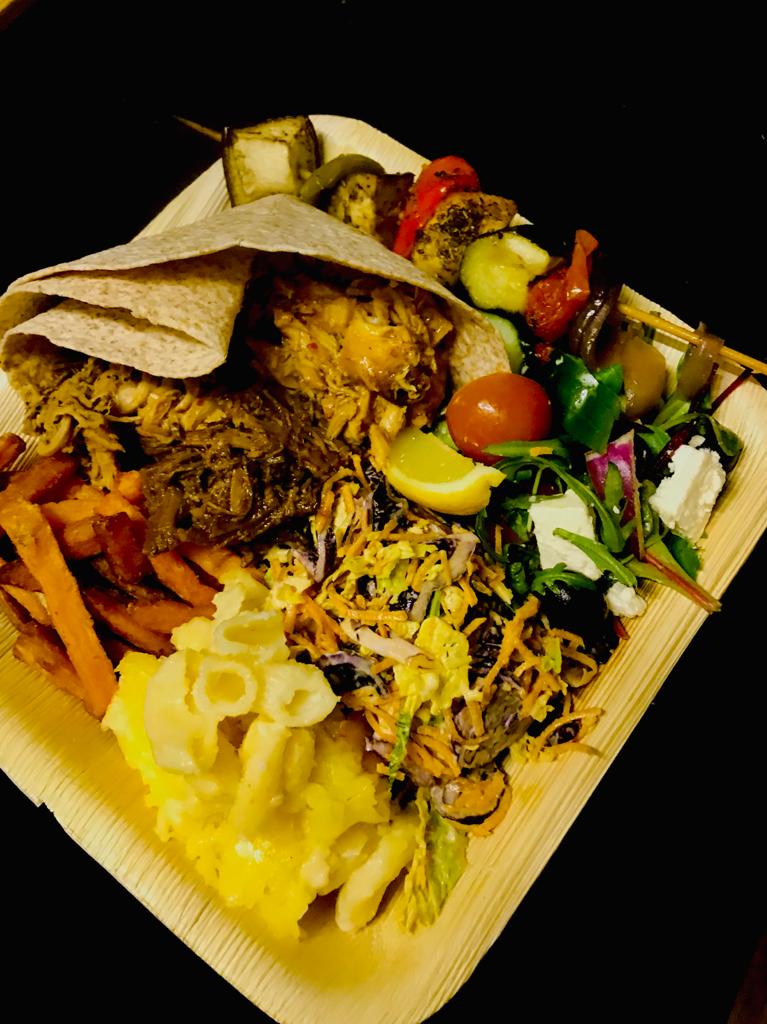 Working against the clock, the Hog Roast Blaydon team arrived at the venue hours in advance of the 6pm serving time and using our state of the art cooking equipment, they rustled up a trio of tender meats, which had been pre-marinated in our secret recipe rubs for extra flavour. While the BBQ pork butt, Texan 24 hour beef brisket and Cajun spiced whole roast chickens sizzled away in the Hogmaster, Jon and Lily-Belle whipped up the accompanying dishes of Memphis style crunchy coleslaw, Greek salad, mac and cheese and Cajun spiced sweet potato; along with a meat-free alternative of grilled veggie skewers with optional haloumi, flatbreads and tzatziki dip.
As the celebration inched closer, the entertainment began to arrive in the form of a portable bar serving a small selection of lagers on tap, colourful bean bag chairs, a foosball table and a variety of themed props. By the time the guests made an appearance later in the evening, the venue had been transformed into the ultimate party scene, and birthday girl, Kimberely was blown away by the lengths Pure Concierge had gone to, to make her birthday a memorable one.
We're pleased to say that Simon and the Pure Concierge team certainly achieved their goal, and the guests seemed to enjoy themselves just as much as Kimberley. As for the buffet that Hog Roast Blaydon served, it was well-received by everyone who attended the celebration, and the client has since left a glowing review of our services and expressed their excitement to work with us again in the future!