Now that pubs are open once again the Great British public are out in their droves and enjoying their social drinking once again. The latest event that Hog Roast Wolsingham catered was to celebrate the re-opening of a local pub! The whole event was of course, done according to social distancing rules and there was a set number of guests that attended as the pub did a special event where punters had to book in advance.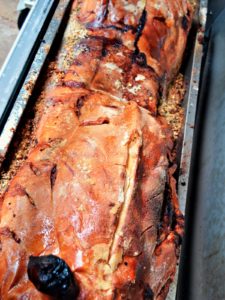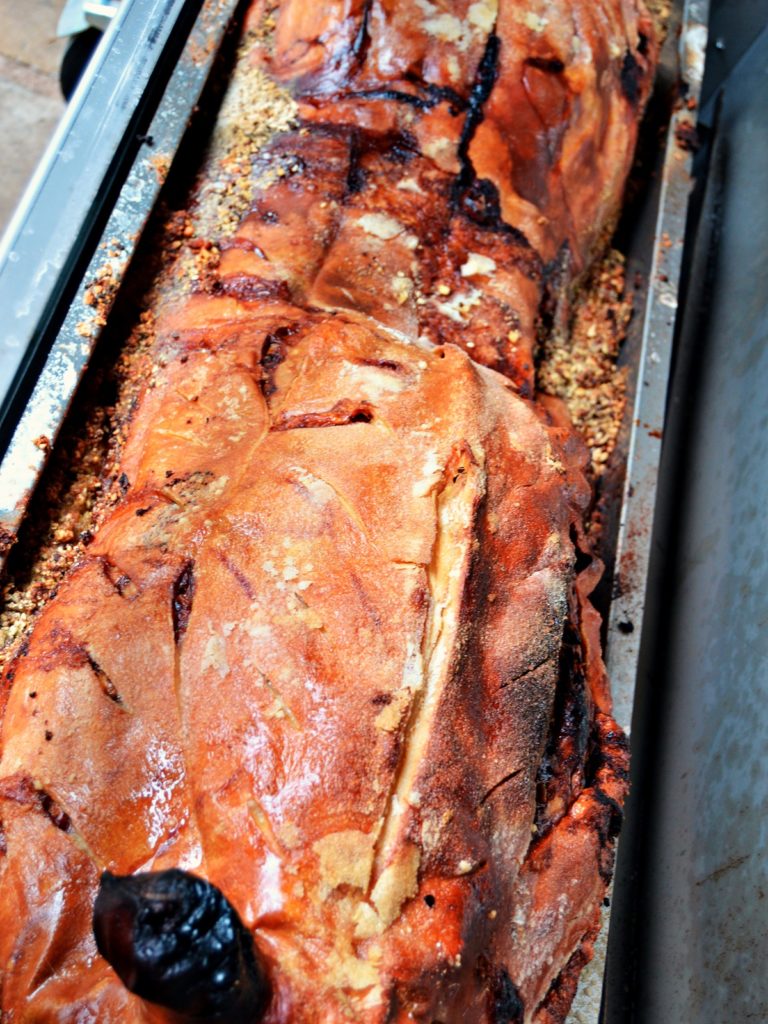 The clients worked with the Hog Roast Wolsingham team to devise a menu that would make for a nice buffet for the customers. Not only was there a Classic Hog Roast, complete with homemade stuffing, crunchy crispy crackling and tangy apple sauce. But there was also piping hot jacket potatoes, succulent grilled vegetable skewers, fresh crunchy coleslaw and a large platter of cheesy mac and cheese. Completing the buffet was a mountain of soft, gluten free rolls.
The guest list was set at 15, but the Hog Roast Wolsingham Chef prepares more than enough food. With the serving time set for 4pm the Chef got straight to work upon arrival at the pub at 11am. The Chef set up all the cooking equipment and catering gazebo in the garden of the pub, and there was more than enough space for all social distancing measures to be observed. As soon as the cooking equipment was up and running the Chef got straight to work on preparing all the dishes, which were all made from scratch under the experienced Chefs watchful gaze.
The pub provided the napkins, crockery and cutlery for the guests to use and helped to serve the buffet to the guests.
Once the food had all been eaten up by the hungry customers the Chef discreetly tidied away. All the equipment and rubbish generated from the catering of the event, was taken off site by the Chef and would then be disposed of safely and responsibly by the Hog Roast Wolsingham team.
The event was a big success. The guests loved the buffet and the clients felt that the exciting buffet really added a fun element to the re-opening of the pub.