As the country basks in the warm glow of the summer sunshine, more and more people are looking to take their events outdoors – and who could blame them? Of course, for Hog Roast Consett, this has meant a busy few weeks for bookings – not that you'll hear us complaining! If there's one thing we can't get enough of, it's sharing our passion for the age-old tradition of spit roasting with the general public. On that note, we can't wait to tell you all about an event we recently attended!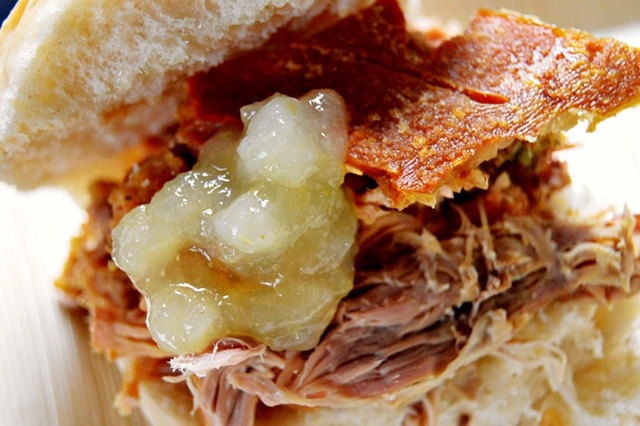 The Hog Roast Consett team were invited to merge the art-form of hog roasting with a more conventional style of art at an open-air exhibition which was organised to acknowledge and celebrate local artists, as well as to boost their exposure. Several people had confirmed their attendance prior to the event which was set to take place in a local park, and to prevent hangry guests, our crew was asked to whip up our southern slow roast menu which offers our clients and their guests a taste of rustic American dishes.
Fortunately, the day of the exhibition revealed nothing but clear blue skies and glorious sunshine as the UK's ordinarily unpredictable weather amazingly stayed true to the forecast, which always makes events more enjoyable for the guests and our job that little bit easier! After arriving at the venue in the late morning, the catering crew immediately threw themselves into preparations for the afternoon and their combined efforts soon resulted in a flavourful spread of tender meats consisting of BBQ pork butt, Texan 24 hour beef brisket and Cajun spiced whole roast chickens; along with sides of Memphis style crunchy coleslaw, loaded fries, mixed salads and chargrilled corn on the cob dripping with melted butter. I don't know about you, but our tastebuds are tingling just thinking about it!
At Hog Roast Consett we strive to make everyone feel welcome and included, so the menu on this occasion also included some meat-free meals like grilled veggie skewers with the option of added haloumi cheese and melt in the mouth mushroom and haloumi burgers which guests seemed to love.