Hog Roast Lamesley's latest client wanted a very special treat for his hard workers. Client James wanted a feast fit for royalty, well, for his 80 hardworking team members anyway! The event was a fun early lunch for the lucky guests.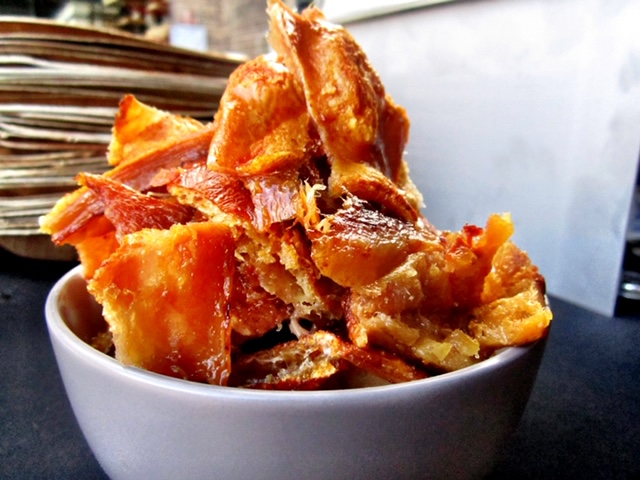 James (the client) wanted a hearty buffet for the staff at MH Southern & Co Ltd, and the team at Hog Roast Lamesley, under the experienced hands of Catering Manager Stephen delivered exactly that. The menu the client selected was a Classic Hog Roast, along with vegetarian and vegan alternatives. There was a succulently slow roasted pig with crispy crackling, homemade stuffing and optional tangy apple sauce. Also on offer at the heavily loaded serving table was: perfectly grilled vegetable and halloumi skewers, tasty BBQ pulled jackfruit, fresh mixed salad, crunchy coleslaw and a mountain of soft, gluten free rolls.
All of those truly tempting treats were made by Catering Manager Stephen in the hours between his arrival at the Gateshead location of the company and the serving time of 11:40am. Stephen set up the catering equipment outside and got straight to work, ensuring that he adhered to all Covid-19 social distancing safety measures!
As part of the catering package that had been selected and paid for by Client James, not only did Hog Roast Lamesley prepare and help to serve the delicious buffet, but the team also provided high quality re-usable wooden bamboo crockery and cutlery for the guests to use, which really loaned the lunchtime service a certain luxurious element!
At 11:40am on the dot the guests tucked into the wonderful spread- all the while observing safe distances of course! Once the food had been thoroughly enjoyed by all 80 hard workers Catering Manager Stephen quickly and quietly tidied away. He packed up all the cooking equipment and the serving table too, making sure to collect the crockery and cutlery that had been used by the hungry guests. Also he gathered all rubbish pertaining to the catering, which he then took away from site and disposed of safely and sensibly.
Hog Roast Lamesley were delighted to have been part of such a special lunchtime corporate catering event.