Hog Roast Ayton's latest event was a very special celebration, it was a 50th birthday party. The catering for the celebration was booked by Birthday boy Phillip's wife Anna, she wanted only the very best for the 75 guests and that is exactly what Catering Manager Stephen from Hog Roast Ayton delivered!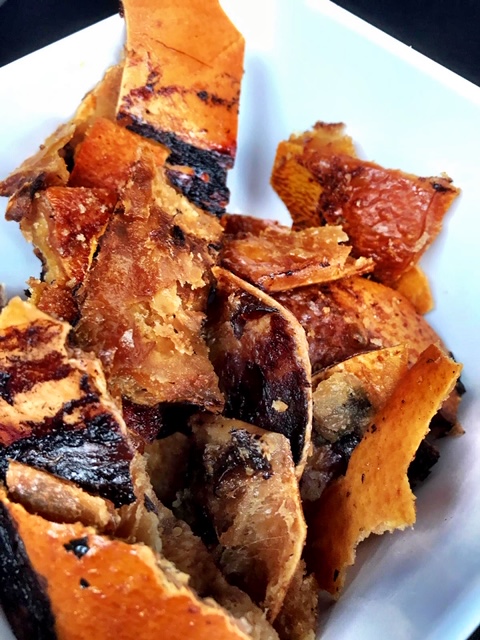 As 12 of the 75 guests were children client Anna was very keen to have some element of the party buffet be geared specifically towards the younger guests. As such the team came up with the idea to serve hot dogs in finger rolls with an assortment of sauces for the children, this idea was lapped up, and both the client and the young guests loved the idea.
The rest of the buffet was chosen with the adults and more mature palates in mind. On offer at the buffet serving table there was: a Classic Hog Roast, which is a slow spit roasted pig served with crispy crackling, homemade sage and onion stuffing and a tangy apple sauce. There was also a large bowl of mixed salad, crunchy coleslaw and lots of soft gluten free rolls for everyone to enjoy, just to name a few of the tasty dishes on offer.
As the serving time for the buffet was set at 6:30/7pm Catering Manager Stephen arrived at the private home venue for the event around midday. This gave him plenty of time to set up all the cooking equipment so he could get straight to work preparing all of the tasty treats that would combine to be the brilliant buffet.
The Hog Roast Ayton team also provided the crockery and cutlery that the 75 guests would use. The client selected the wooden bamboo crockery and cutlery on this occasion, Anna felt that they were more formal than the disposable crockery option and more sensible than the china crockery, considering that some guests were children.
As Catering Manager Stephen gathered all the catering rubbish to dispose of offsite he reflected on how wonderful the party had been. The guests, client and Birthday boy Phillip had all been delighted by the buffet, it was a job well done.