Hog Roast Allendale offers so much variety and choice that you'll no doubt be surprised when you explore our many menus. While our traditional hog roast centrepieces are a taste sensation, as well as look stunning and smell amazing, we know full well that many of our customers need alternatives provided or may want to add dishes like starters, sides and desserts, and we offer all this and more.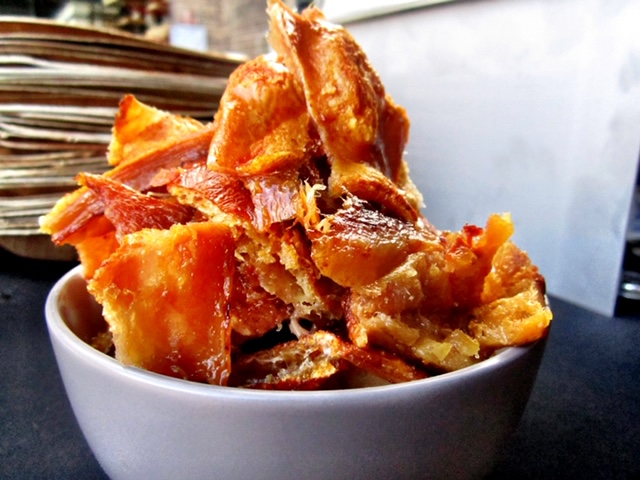 If you're planning a formal party, like your wedding reception, and you fancy a multi-course menu of dishes freshly-prepared by our dedicated Hog Roast Allendale chefs and catering assistants, we have plenty of available ones that will surely tickle your fancy. We can also serve homemade canapés, like tiger prawns, roast beef in Yorkshire pudding, dim sum and chicken satay, as well as refreshments. However, you are just as welcome to order just a simple albeit very tasty main if preferred.
Guests with dietary requirements can easily enjoy their own suitable delicious option and you just need to let us know when you book. From vegetarian quiche to vegan mac and cheese to gluten-free pigs in buns, we have something for everyone, as we want all of your guests to be able to eat our food. While your carnivore guests may well want one of our fabulous hog roasts served on the day, you may have guests who prefer different meat, and we can spit-roast or barbecue various kinds if preferred.
When Hog Roast Allendale was asked to provide a speciality menu for one of our customers recently, they had a hard time choosing between our Loaded Fries (which is where we build you a scrumptious meal by adding toppings of beef brisket or pulled pork, a zesty or spicy slaw and melting cheese to fresh chips) and our Southern Slow Roast (where you select three marinated meaty mains and four sides from a list). Deciding on our Loaded Fries, our customer's meat of choice would be pork and their slaw of choice would be zesty.
On the day of the private party, our team cooked up a storm by using fresh, high-quality, local ingredients in order to make plenty of servings of Loaded Fries, which went down a treat, and everyone enjoyed seconds or more.