Here at hog roast Whalton, we are always happy to help. Our team pride themselves on quality food, service and hard work. We specialise in hog roasts and all other types of meat, with our professional machines, we can slowly cook anything from a chicken to a large rack of lamb. This gives us incredible flexibly when it comes to different customer's needs.
As Whalton celebrates its wealthy and extensive history, earlier this year a group of university students called us to cater for a large historical party. This was to remember all the beauty in and around Northumberland. As a well-known team in Whalton, we were delighted to cater for the group.
We set up at a large open field in the village. Our hog roast was quickly on its way to being a tender and juicy meal as the guests began to arrive. The event was full of costumes and historical lectures from the students. There was also large canvases and ancient pieces of art on display for the public to view.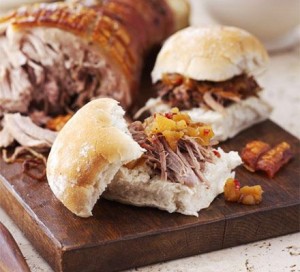 As our roast and buffet of warm potatoes, soft bread rolls and a selection of salads was ready, attention began to draw towards our work stations. One by one, the men, women and children of Whalton piled their plates with our delicious feast. Compliments were flowing from both adults and their children, telling us how they have never tasted hog quite like it.
This event was a success for our business and gained us loyal and wonderful customers. Hog Roast Whalton will always be there to help any event, especially one to celebrate the culture of our home town.