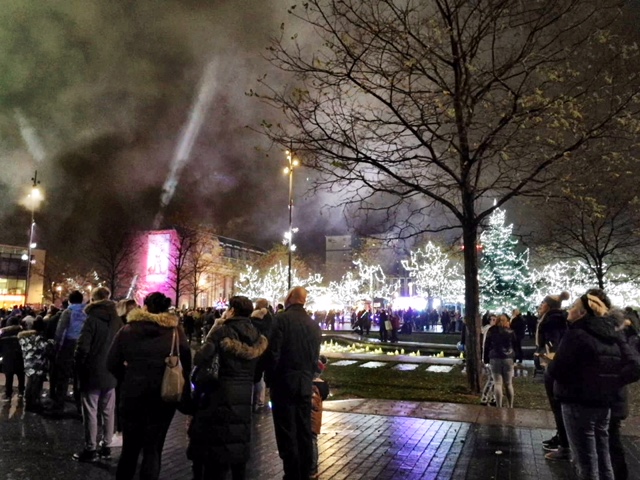 Recently, the Hog Roast Middlesbrough team brought out their Christmas spirit at the Christmas Light Switch on in Middlesbrough's Centre Square. The event was a fantastic opportunity to expand on the customer base of their business as new customers could try the food and get to know the staff, encouraging them to book the Hog Roast team for one of their private parties in the future. The Light Switch on attracted mass crowds and the Hog Roast team received masses of people who came to try their tasty food.
The Light Switch on was hosted on a cold winter night and, therefore, the locals attending were eager to try some of the Hog Roast Middlesbrough team's hot food to warm them up. The team had put on a fantastic Christmas themed spread to get the locals in the festive spirit. The service was led by the Catering Manager, Mandy, and all the Hog Roast team staff had dug out their Christmas jumpers for the occasion. The team also said that it was "beginning to feel a lot like Christmas!" and they ended the festivities at the Light Switch on.
The Hog Roast Middlesbrough team had selected some traditional British winter foods for the menu for the Light Switch on. The main component was the Pulled Pork with Homemade Stuffing and Apple Sauce, which was thoroughly appreciated by the locals. To compliment this, they also served up some delicious roast potatoes and their classic pigs in blankets, served with fried onions. In addition, to please the younger audience of the event, they created a children's menu which consisted of Jumbo Hot Dogs which went down a year with the local children.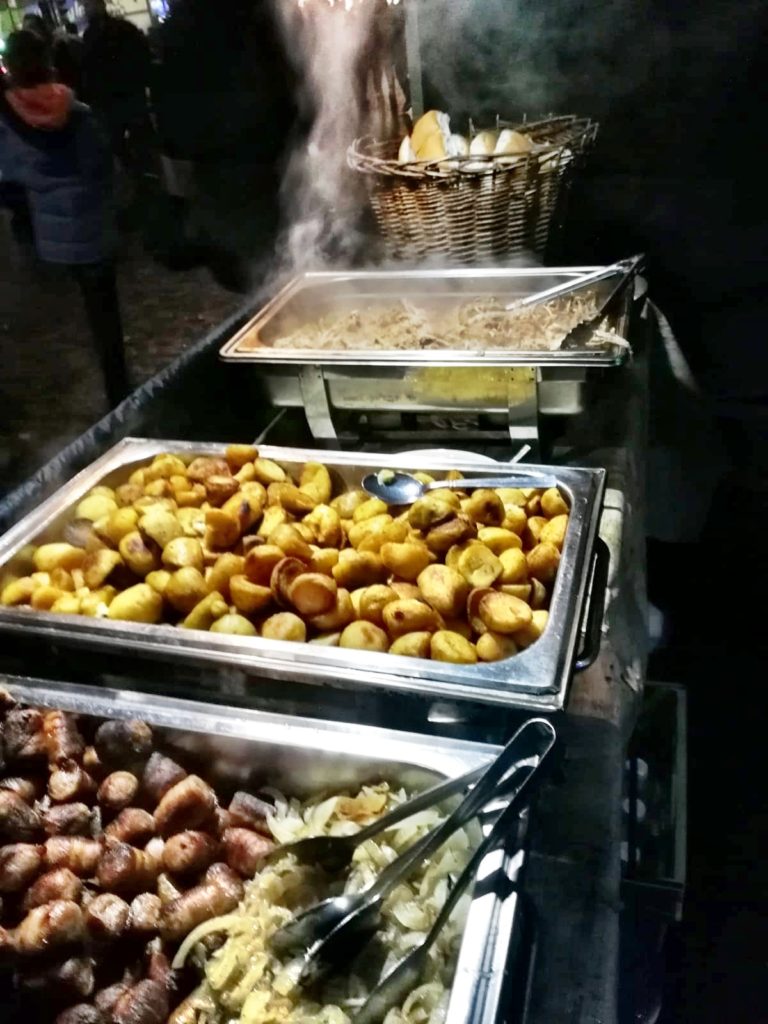 Overall, the event was a fantastic effect and the locals really appreciated the hot food to warm them up against the hot weather. The Light Switch on was a fantastic way to kick of the Christmas season and the Hog Roast Middlesbrough team enjoyed being part of the special night. The local adults and children alike thoroughly enjoyed the night, while the food went down a treat. The service, led by Mandy, ran very smoothly and they remained cheery throughout the service, despite the cold night.