This week it was Sunderland's monthly market and Hog Roast Sunderland had been asked to attend and provide lots of glorious slow roasted food for the towns people. This market dates back hundreds of years and is a real staple of life in Sunderland. Each month different business, caterers and entertainers come into the town to showcase the very best of local business. The market attracts people from far and wide as there really is such a variety of stalls and the waiting list for holding a stall is huge as it really helps local businesses get off their feet. For this reason Hog Roast Sunderland were thrilled to be invited to cater here as we knew it would be an event to remember.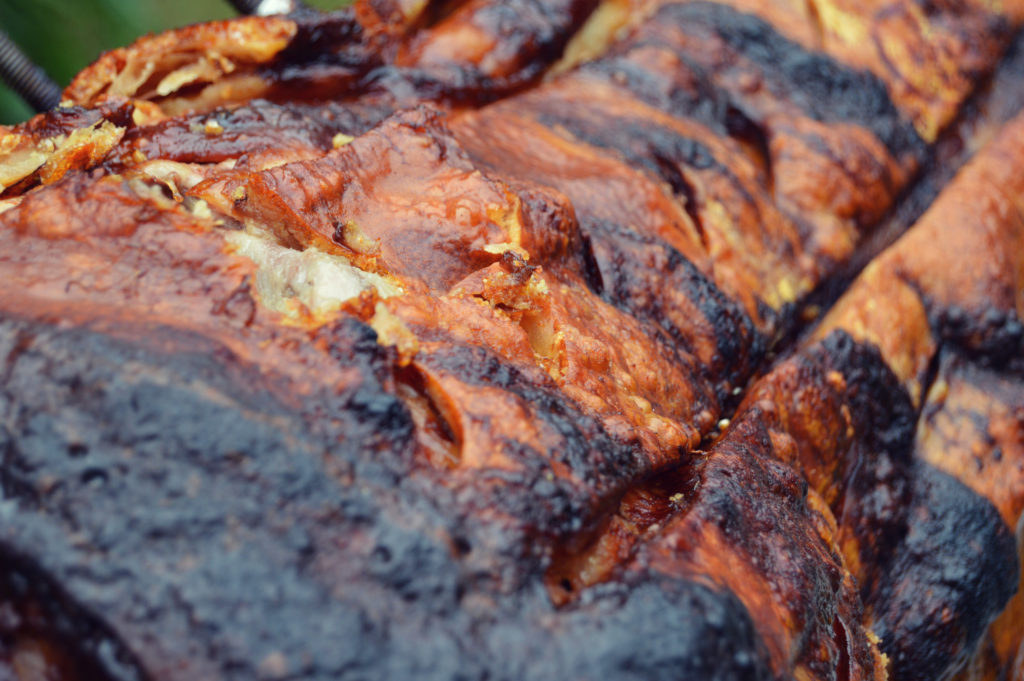 Setting up our stall bright and early meant that we could ensure we had everything prepared and a hog roasting away for the very first visitors of the day as the market officially opened at 8am! Many people would think a hog roast is more of an evening or lunch time meal but we made it work by preparing lots of fresh bacon and sausage sandwiches to feed the hungry guests and other stall holders who had by now been up for several hours.
Next was the lunch time rush. People on their lunch breaks from work would take the time out to visit the local stalls and wander around to find the best food to satisfy their lunch time cravings. Of course, Hog Roast Sunderland had one of the biggest queues with everyone lining up eager for a hog roast roll topped with crunchy crackling and smothered in applesauce. We were able to serve everyone in record time and made sure they took one of our business cards as we knew they would be back for more!
Before we knew it, the market was over for another month. Although we were sad to leave as it had been such a brilliant day for Hog Roast Sunderland getting our name out there, we were also by now exhausted as it had been such a hectic day. We look forward to catering here again!