The Hog Roast Northumberland team were recently hired for a 30th birthday party in their local area. The party had quite a few guests so the team created a large buffet spread to suit the hungry guests. They had hired out Otterburn Castle in Northumberland for the venue which was a lovely historic building which looked fantastic when lit up at night.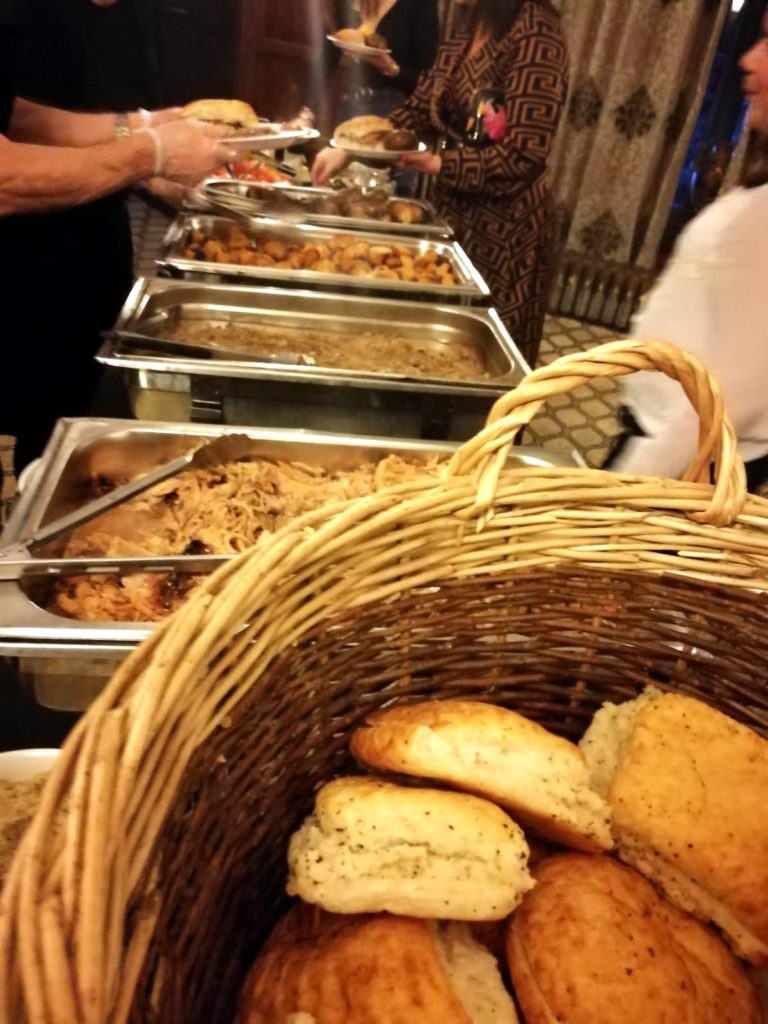 For the menu, they a chosen a classic slow roasted hog as the centre piece which was cooked fresh on site in one of the team's Hog Master machines. This method of cooking produced some fantastic crispy crackling which was served alongside homemade stuffing and apple sauce. The Hog Roast Northumberland team also cooked some delicious, locally sourced beef to be served alongside the traditional Hog Roast. This was served with rich gravy as well as roasted and jacket potatoes. In addition, a selection of four of the Hog Roast team's salad were served along the buffet as well as corn cobbettes and a selection of fresh bread rolls and wraps. A variety of sauces and dips were available on the buffet and the food was served on disposable crockery which was discreetly cleared away by the team after the service. The guests also enjoyed sweet petits flours and fresh fruit platters for dessert.
The service was led by the Hog Roast Northumberland team's Catering Manager, Mandy, who ensured that everything was cooked perfectly and all the food was ready at the same time. The food was also kept warm in professional metal trays which ensured the meats did not go cold or dry out. After the service, a fantastic fireworks display was put on for the party and all of the guests really enjoyed the spectacle. The Hog Roast team also received lots of fantastic comments on the food and the service which all the guests had appeared to really enjoy too. The Hog Roast buffet was a great addition to the party to help celebrate the birthday. The food was casual and suited the atmosphere of the party well and there was something for everyone on the menu.