Call on the Hog Roast Ulgham team this Christmas for a festive treat you'll never forget…
From succulent, spit roasted turkeys with flavourful seasoning and cranberry sauce, to beautifully cooked pork with all the traditional trimmings, and even an inclusive meat-free alternative of tasty grilled vegetable and halloumi kebabs with tzatziki dip, allow our catering manager Stephen to blow you away with his unrivalled cooking abilities and exceptional customer service skills this holiday season.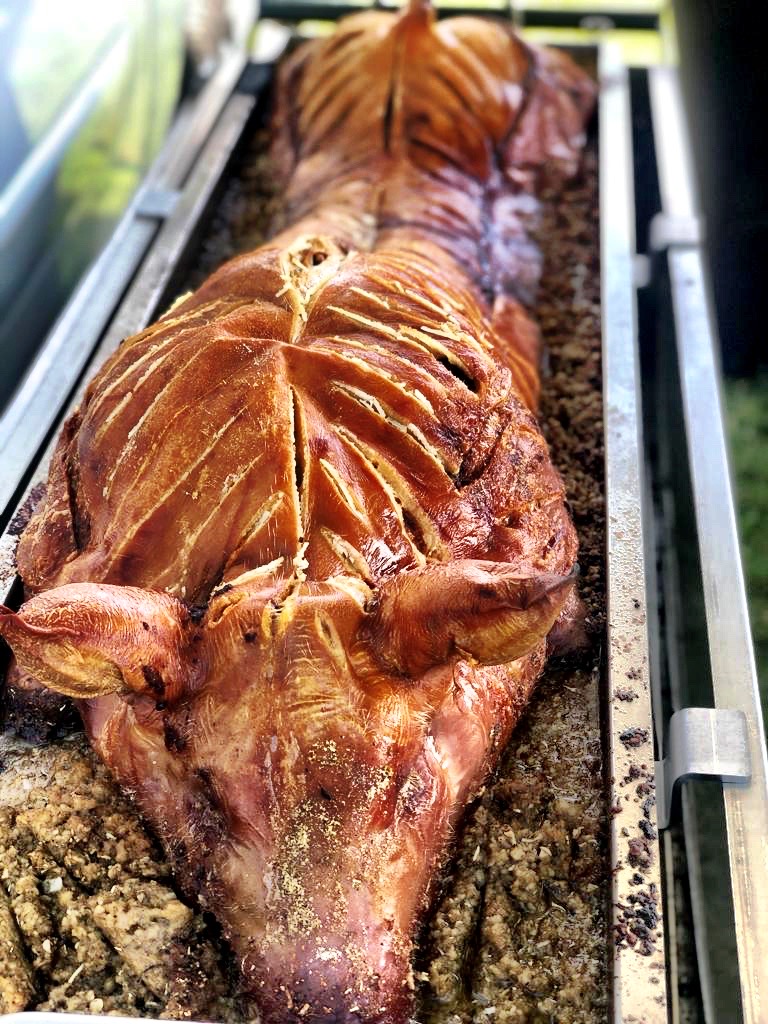 As our busiest month of the year, it likely won't surprise you to know that so far, the first few weeks of December have passed by in a whirlwind for Stephen who has been working tirelessly by catering for events back to back in the run-up to the nation's favourite annual celebration. And now that Christmas is within sight, it might be time for you to sort out any last-minute catering requirements you have!
With menus to suit every taste, event style and budget, as well as having one of our top caterers available to guide you through each and every step of the way, you really couldn't be in better hands when you place a booking with Hog Roast Ulgham. As our catering manager, Stephen, in particular, provides a top-notch service every single time, and last week he left our client Amanda, and all 50 of her guests grinning from ear to ear after they tasted the out-of-this-world spread he created for their annual corporate lunch.
Serving a banquet, which consisted of locally-sourced free-range turkey that had been rotisserie-cooked for several hours over a low flame to lock in the moisture, along with sides of sage and onion stuffing, cranberry sauce, smooth gravy, roasted potatoes prepared with fresh rosemary and garlic, cauliflower cheese, pigs in blankets and a medley of seasonal vegetables, Stephen had the clients drooling before they had even taken their first bite!
With the serve being staggered to comply with social distancing, it took a little while longer for Hog Roast Ulgham to get food onto everyone's plates, but everyone remained patient the whole way – and the food was definitely worth the short wait!