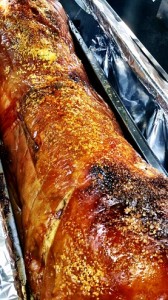 Situated on the bank of the river Tees; Yarm is a charming, Georgian town with cobbled streets which are packed with character. Steeped in history and with picturesque landscapes, Yarm paints the perfect picture for a get-together to remember… and what's a great get together without amazing food? This is where we can help! Here at hog roast Yarm we can make sure all of your guests are well fed. We cater for weddings, parties, BBQ's, work do's… whatever your event; we've got it covered. We'll help you throw the party of the year with our great catering and service, which we believe, is second to none. All of our staff and chefs are fully trained in their fields, so they know exactly what they're doing, so you won't have to worry or lift a finger when it comes to the day of your big event. They're quite the early-birds too, as they'll show up on site a few hours early in order to set up and prepare the food, meaning everything will be ready to go when you and your guests arrive – so there'll be no waiting around.
The Best Hog Roasts In Yarm
A hog roast is the icing on the cake when it comes to your event. If you're throwing a festive shindig for your family and friends, and have taken the time to decorate your chosen venue with balloons and streamers; why let things fall flat when it comes to the catering? We're not only confident our food will taste amazing; but we also believe that a hog roast is a sure-fire way to 'wow' your guests. It certainly creates an impressive focal point and will be a fantastic conversation starter between your loved ones. We source all of our food locally, and always ensure it's to the freshest of standards. So, from the hog to the trimmings, you'll be in no doubt that you're being served the best quality food that we can find…And, you'll be helping us do our bit for the local Yarm community too!
When it comes to cooking the hog, we've got two different machines for you to choose from. The first cooks the meat over a dry heat, using the traditional spit roast method; whist the other machine cooks the hog in a tray. Whichever option you decide on, we can guarantee that the meat will always be cooked to perfection; tender, crisp, juicy and succulent. At hog roast Yarm, we know choosing the perfect menu to suit you and your guests isn't always the easiest of tasks, which is why we don't like to limit your options. We've got a whole host of menus to choose from with a variety of food options and price ranges, so there's bound to be something to keep all of your guests happy.
Leaders In Our Field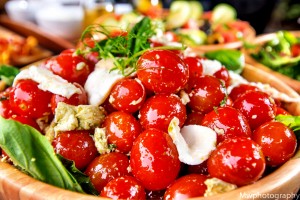 However, if there's something that's not quite to your taste, you can customise your menu to best suit your needs. If you'd like to mix and match, we can help you piece together a menu that is truly unique and totally to your own tastes. If that doesn't take your fancy, perhaps you'd rather take matters into your own hands. At hog roast hire Yarm, you can hire out our machines to cater for your event yourself. Whichever cooking method you prefer, hiring a hog roast machine couldn't be easier. All you need to do is simply choose the machine, and we'll make sure it's ready and waiting for you and the day of your event.
Depending on your budget, we can offer you the hog roasting machines with or without the pig, meaning you won't even have to worry about sourcing your own pig to cook yourself.
When you hire a machine we'll do most of the leg work for you. The price includes a gas bottle, delivery and collection; so we'll drop it at your door, make sure it's ready to go; and then pick it up again once it's done. You can also purchase an extra gas bottle, just in case you've got even more food to cook; perfect if a few extra friends turn up! Hiring a machine from hog roast hire Yarm is not only ideal for personal events, but, if you're planning on a work's summer fete; it could be a great option. One hog roast can easily feed up to 100 people, ensuring your employees and colleagues alike will be well fed and happy when it comes to your event.
So, whatever your event, you can count on us to provide the best catering and service in Yarm.