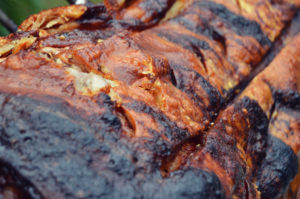 If you are on the lookout for a quality catering service in the Washington region, you've come to the right place. Hog Roast Washington have been in the industry for over 2 decades and have built an excellent standing with locals and customers across the UK. We aim to give our customers the very best possible service when it comes to our food and of course, our approach. We are a friendly group of chefs, waiting staff and events organisers who are eager to become a part of your special day – so what are you waiting for? Get in touch with us today.
Hog Roast Washington – What Can You Expect From Us?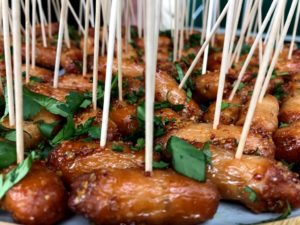 Here at Hog Roast Washington, we don't do things by halves. We go above and beyond to ensure that we can make your event one to remember for the years ahead. We have designed and manufactured our very own equipment to ensure the very best result when it comes to cooking our hog roasts, which turn a glorious golden brown on the spit. Hog roasting is most certainly our most popular form of catering, but it's not all that we offer you. You'll be surprised at the number of choices on our menus; all of which can be customised to meet your exact needs. If you don't quite see something you like on our menus, please do let us know. All of our menus can be tailored exactly to your preferences, whether it be in terms of changing the meat, sides or sauces to something a little more to your taste.
What's more, we're also aware that some of your guests may have dietary requirements and therefore, we do our very best to ensure those needs are met. One thing we can assure you of, is that no-one will go hungry. Guests can browse through our vegan, vegetarian and gluten-free menus with specialist dishes that we can whip up for you upon request.
Now that we've covered the basics, it's down to you to get in touch with the Hog Roast Washington team to find out more about our menus and catering styles.