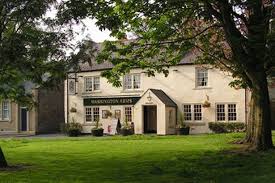 Perhaps not the first Washington that comes to mind, this once modest setting has come to integrate a number of neighbouring towns, swelling its population to over 50,000. A shopping gallery was recently built to satisfy the various needs of the people and there is a great string of both primary and secondary schools for the new generation.
There are a number of theories about where the name originated from but one of them does in fact pertain to the great grandfather of a certain president. A hog roast hire Washington may bite a little now that the weather has dropped, but with the big bites you'll be taking out of your food you're sure to stay warm! It was a similar affair last time we were here. Pulling up outside of a pricey looking pad was a healthy collection of well-dressed visitors. They were colourfully arranged on the front lawn, not unlike talking flowers, and all of them looked at us with big smiles.
The Best Hog Roasts In Washington
No doubt there is a difference in hospitality whenever we are concerned. Certain people aren't always easy with having plumbers or electricians in their home; it just comes with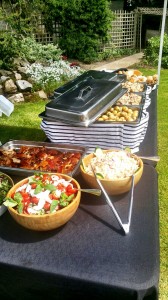 the territory that they have to be there. With us, because you know we're not only here for the long haul but we're here for your pleasure it makes everything far more pleasant. You need not worry about being charged for astronomical prices either because that snippet will already be dealt with! The organisers of this doozey were a family of five. The matriarch was rather strict with her three children and insisted on sending all of them to do their homework while we set everything up; the father somewhat subdued, wholly preoccupied with the accompanying drinks. In front of him was a neatly arranged and breathtaking array of Shiraz's, Merlots and Pomerol's.
I didn't quite have his apparent nose for wine, but I did have a militia of meat that was scheduled to bludgeon him into blissful submission. Everybody spoke at length with each other which allowed me to inject 100% of my concentration into the preparation. I checked that all my utensils were in perfect working order, that my knifes were extra sharp and there were no imperfection on the skewers or tongs. You may think it sounds trivial for something that's going to take place in your back garden, but any little dent or stain can be indicative of a lesser service – something that we are not!
Part of the fun in a hog roast Washington is the potential to experiment. With all the different food you're given you can mix & match a number of ingredients to see what you get. One of the best uses I ever saw of this rule was a person who had cleverly sliced her lamb and slipped into crusty ciabatta bread. From here she confidently smothered the contents in mint sauce and finished it off with a bit of red onion. Suffice to say, it looked scrumptious! When the children simultaneously finished their homework it was time for a bit more experimenting, not necessarily in a good way. Here the father became more animated and gave them instruction as to what works.
Leaders In Our Field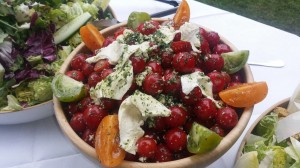 The got to making their own chicken sandwiches, stuffed with the juicy breast meat and plenty of that tangy, peppery skin. When infused with some onion and hot sauce it's going to take some beating, but when you see that a huge pig is gloriously churning it way into food heaven you'll feel privileged to be alive. I found it slightly amusing to see the father become slightly concerned as all his wine got, to put it mildly, demolished.
At least you could say it had the desired effect as those once poised and decorative flowers began to sway about on the grass like penguins on a wobbly bridge. The hog roast Washington food created more than enough of a cushion to stop everybody falling over completely. Such a mountain of good also has the good effect to weigh you down; soon enough nobody was left standing as they occasionally remarked on how good the lamb was. I actually forget we had cocked some, so quickly was it delivered!
If you are yet to experience a hog roast hire Washington and you consider yourself something of a food buff then you need to have a good look at yourself in the mirror. Better yet you need to find the nearest phone or computer and secure that special date.