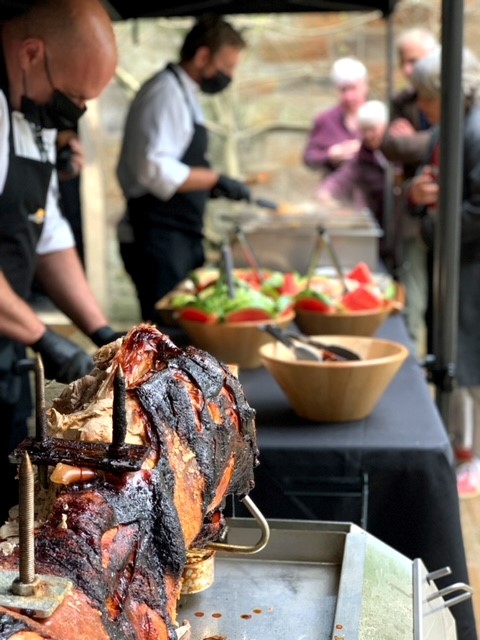 If this Northumberland town with ancient Roman roots is where you will soon be hosting an event and you haven't managed to locate the right catering company who can tick all of your boxes when it comes to the food, we're sure that you will find everything you have been looking for right here at Hog Roast Wallsend.
Like the town itself, our signature dish also has strong links with the past, having been around for thousands of years. Also dating back to ancient Roman times, hog roasts have always been the ultimate outdoor dining option and the bedrock of fantastic feasts through the ages.
Here at Hog Roast Wallsend, we celebrate this culinary tradition at every event we cater for by sticking to the classic method of slowly roasting the whole hog – either in a tray or turning continuously on a spit. To cook a whole hog to perfection is a delicate and patient process that takes several hours and is it a cooking method that we have perfected over the years and really made our own. Our passionate hog roast chefs are able to produce melt in the mouth meat for any number of guests, topped with crispy crackling and homemade apple sauce for the tastiest hot sandwich for any occasion!
Traditional Hog Roasts And Modern Menus For Wallsend Events
Our flavoursome and succulent gourmet hog roasts have taken pride of place at many different types of events in Wallsend, and we always cook them onsite in front of our diners, adding a touch of theatre and providing an interactive dining experience.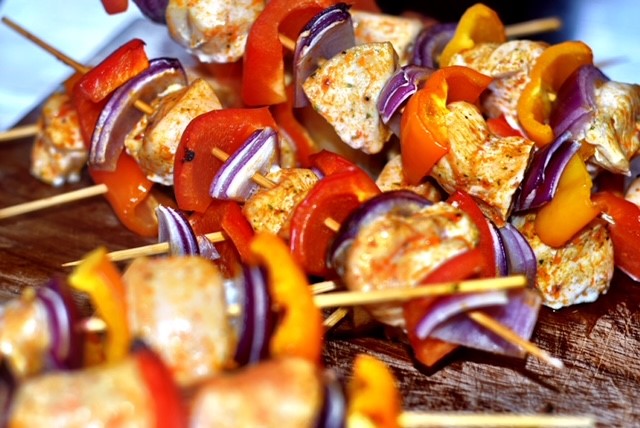 We also supply more varied menus, and bespoke catering packages for weddings, corporate entertaining and private parties in Wallsend. Your menu can be as diverse as your guests require, as we offer alternative meats, vegetarian and vegan-friendly food, and a broad spectrum of flavours and styles across our menu options. What's more, we will also freshly prepare the rest of your food at your venue too whilst the hog is cooking, and we only ever utilise the finest and freshest locally sourced produce.
If you want the best example of classic hog roast catering combined with a contemporary mobile menu for your event, the Hog Roast Wallsend team are the only catering company around who can offer you such a unique dining experience for your big day!