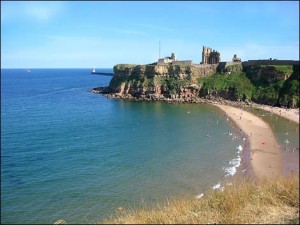 Tynemouth is a town that offers sandy beaches great for the people that live here they can take a stroll whenever they wish. The town's selection of shops, bars, restaurants and markets reflect its vibrant community and its two main beaches, Tynemouth Longsands and King Edward's Bay, make it a popular tourist destination.
Tynemouth is known for its great music festivals that I have been known to cater at now and again in the Summer months, most notably the Fish Quay festival. The town has also served as the location of many music festivals in the past, including the annual Mouth of the Tyne Festival, which was held in Tynemouth Priory and Castle in 2012. The town's beaches, markets and festivals make it the perfect destination for those wishing to hold a special event in a traditional seaside town that offers plenty of history and culture.
The key to holding the perfect event is not just about the location, but also the food. No event is complete without great food to make the day more enjoyable for you and your guests. For those in need of a catering option that will make their event truly special, a hog roast is the perfect solution.
The Best Hog Roasts In Tynemouth
Hog roast Tynemouth will enable you to enjoy great food in a great location. The tempting flavours of a roasting pig have certainly contributed towards it becoming a popular choice of catering for many special events today. Hog roast hire Tynemouth is the perfect solution if you are in need of an affordable catering option that will provide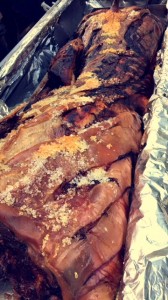 you and your guests with a memorable meal. In addition to succulent meat, a hog roast meal can include many other interesting side dishes to provide you and your guests with plenty of variety.
A hog roast does not have to be limited to weddings or parties. It is an ideal option other events such as festivals, markets and much more and in a vibrant location such as Tynemouth, it is a welcome addition. You can take in the town's sights and explore its history whilst enjoying the mouth-watering flavours of a hog roast. Hog Roast Tynemouth is the perfect choice for those wishing to opt for something a little different. A hog roast offers a much more memorable dining experience than other types of catering. There are no limitations with a hog roast, as you can enjoy the food in many ways.
A hog roast can be enjoyed on rolls or as a gourmet meal, and will therefore suit any type of event. Hog roast hire Tynemouth is an ideal option for those wishing to organise an event with a large number of guests. A hog roast will provide a plentiful meal for your guests and they have the freedom of returning for more if they wish. This makes a hog roast a more ideal option than cold finger buffets, as you can enjoy a hearty meal as well as a selection of delicious sauces, salads and vegetables.
Perfect For Any Occasion
Opting for hog roast for your event will not only provide you great food but also a quick service. One the meat is roasted, it will be carved and served to your guests, which means that all the work is done for you. You can sit back and enjoy your special day whilst tucking into a hog roast that has been cooked to perfection.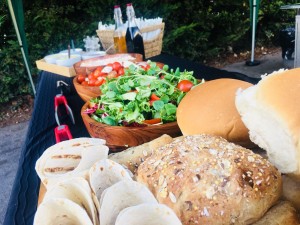 Another advantage of a hog roast is that it provides a warm and welcoming atmosphere for events that are held in autumn or winter. There is nothing better than watching a pig roasting and enjoying the appetising aromas on a cool autumn or winter evening. A hog roast is the perfect addition to a winter wedding or an autumn festival.
Quick, affordable and delicious, a hog roast is the perfect way to celebrate Tynemouth's history or a special event. Whatever you are planning, whether it's a festival event with friends or something more special such as a wedding, a hog roast is sure to make your Tynemouth event much more memorable.