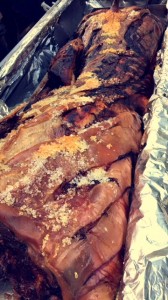 Hog roasts have been keeping people well fed at parties and events for years; in fact, this traditional cooking style dates back to the medieval era – so it's obviously a popular choice; and it's easy to see why. Hog roasting uses a dry heat to cook the meat, often cooking a hog over an open flame, which ensures a succulent, yet crisp texture.
Here at hog roast Stockton-On-Tees, we know a thing or two about what makes an excellent hog roast, and we can't wait to share our expert know-how with this traditional, north-east, market town. Stockton-On-Tees has a history dating back to the 13th century, and its popular market can be traced all the way back to 1310. This traditional town is not only known for its market, but it's also got a strong industrial past, with ship building at the forefront of their industry during the 15th century. But, in the here and now; Stockton-On-Tees still boasts its Georgian market hall, as well as a number of modern day shopping centres and high street shops. Despite its modern make over, we're confident that Stockton-On-Tees still has a penchant for traditional style cooking, which is where our hog roast catering comes into play.
The Best Hog Roasts In Stockton-On-Tees
At hog roast Stockton-On-Tees, we've got lots of options available and we cater for all sorts of events. Whether it's a Christmas party, summer BBQ, spring fete, or simply just a work's do', we'll ensure your catering is up to scratch and that your event will be one to remember for many years to come. When it comes to cooking the hog itself, we've got two machines available which cook the hog in two different styles. The first spit-roasts the pig; this traditional method is a true spectacular that not only cooks the meat to perfection, but it will make an eye-catching centre piece at your party – which is bound to keep your guests amused and get them talking. The second method we offer cooks the hog in a tray, letting it cook within its own juices for a truly succulent roast. Whichever option you prefer, our fully trained chefs and catering staff will ensure your guests not only receive excellent food, but service to match. So, when it comes to the day of your event, you won't have to lift a finger… just sit back, relax, and let s take care of the hard work for you.
Our staff will arrive at your event a few hours in advance, in order to set up their kit and prepare the food. So, when you and your family and friends arrive, the food will be go to go, and there will be no prolonged waiting around before your food is served. Which, I'm sure you'll agree, will help your day run like clock work. We also offer a hiring service, which could better suit your needs if you're looking to take the catering into your own hands. Again, you can hire either of the two machines we have on offer and, to make life a little easier, at hog roast hire Stockton-On-Tees we can even supply the pig for you too; so you needn't worry about sourcing one yourself.
Perfect For Any Occasion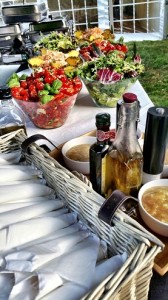 Hiring a hog roast machine from hog roast hire Stockton-On-Tees could be easier, as we like to make things as stress-free as possible for you. We will supply a gas bottle to get the machines going, and you can even purchase a second bottle if needs be. We'll also drop the machine at your door and pick it up again once you're finished with it, so you can spend that extra time decorating your venue, without worrying about how it will fit in your car!
Whichever option to choose, whether you do your own cooking or let us take care of it for you, you can always be confident that you're getting the best quality food we can find. We source all of the food locally and make sure it's always fresh.
We've got a selection of menus for you to choose from too, so we're bound to have something to suit your needs and your guests' tastes. However, should you struggle to find something, you may prefer to alter the menu to better suit your tastes, helping you make your event truly unique. So, whatever event you're planning on throwing, we'll be there for you. You can trust hog roast Stockton-On-Tees to provide an excellent service, as well as delicious food that will guarantee your event is a storming success.