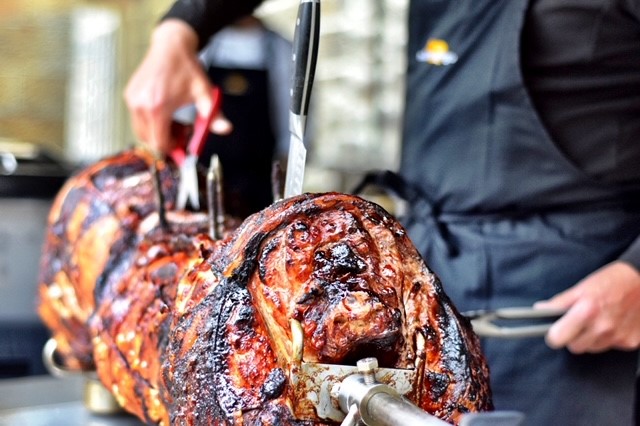 South Shields is a coastal town that has much to offer. Whilst a popular seaside resort, the town still has many fascinating landmarks to explore, including Arbeia, a Roman fort. The town is also known for being home to many famous people, most notably Catherine Cookson, who used the town's past parts as settings for her novels. South Shields has a rich history and is known for its shipbuilding industry, which was most prominent in the 1850s.
Today, the town's maritime past, along with many fascinating art collections, can be explored in The South Shields Museum and Art Gallery. South Shields is also known for its selection of high street shops and traditional farmers' markets. South Shields offers a traditional seaside setting great for the residents with plenty of history and culture. In addition to its sandy beaches, the town is also home to many beautiful parks, making it the perfect destination for a special event. Steeped in history and offering sunny beaches that provide an array of activities such as boating and live events, South Shields is the ideal choice for those wishing to make their event memorable.
The Best Hog Roasts In South Shields
With great entertainment should come great food, and a hog roast can provide this for any occasion. Hog roast South Shields is the perfect way to enjoy a hearty meal whilst taking in the sights and exploring the town's history. Whether you are planning a party with friends and family or a South Shields wedding, a hog roast is the perfect way to make your special day much more enjoyable. Hog roast hire South Shields provides many benefits. Not only can you be provided with affordable catering, you can also provide all of your guests with fresh, succulent meat that is cooked to perfection. A hog roast is the perfect solution for those wishing to give their guests a truly special meal for a special event. Hog roasting offers a more appealing dining experiences more than other types of catering, such as cold buffets. With a cold buffet, you are limited to finger food, whereas a hog roast can be enjoyed in rolls or as a gourmet meal with all the trimmings. It offers a versatile type of catering and is therefore suited to informal and formal events.
South Shields is known for its selection of live events, there is no better way to celebrate than with a hog roast. Hog roast South Shields is the perfect solution for those planning an event where a large number of guests will need to be catered for. One of the main advantages of a hog roast is that there is plenty to go around, so you can make sure your guests will never go hungry. A hog roast is perfect for large events such as festivals, parties and weddings.
Hog roast hire South Shields offers so much more than just a pig roasted on a spit. In addition to enjoying the food, you and your guests are provided with the experience of watching the meat cook and inhaling the appetising aroma that is released as the pig is roasted. This is a particularly enjoyable experience for a cool autumn event or a winter wedding, as the roasting meat will provide a warm and inviting atmosphere for your guests.
Leaders In Our Field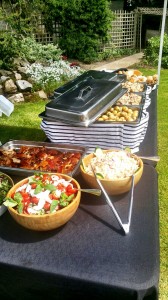 With its seaside attractions and markets, South Shields is the epitome of tradition and you don't get more traditional than a hog roast. You and your guests will not only be provided with delicious meat but also a selection of accompaniments, such as apple sauce and side dishes. Your hog roast meal can be designed to provide your guests with plenty of variety to make their dining experience much more memorable.
Another advantage of selecting a hog roast for your South Shields event is that it provides quick catering. Once the meat is cooked, your guests will be provided with food throughout your event. There is no waiting, as your guests can simply go back for more. Opting for a hog roast will give your guests the freedom of helping themselves and they can also have a choice of whether to enjoy their hog roast South Shields snack on a roll or with a tasty side dish.
Whether you are planning a summer festival or a winter wedding, a hog roast will help to complete your special day in South Shields. A traditional seaside setting with plenty of history and a hearty hog roast is sure to provide you with an experience that you and your guests will enjoy just as much as you your event will have a relaxed atmosphere and everyone will leave with a smile on their faces.