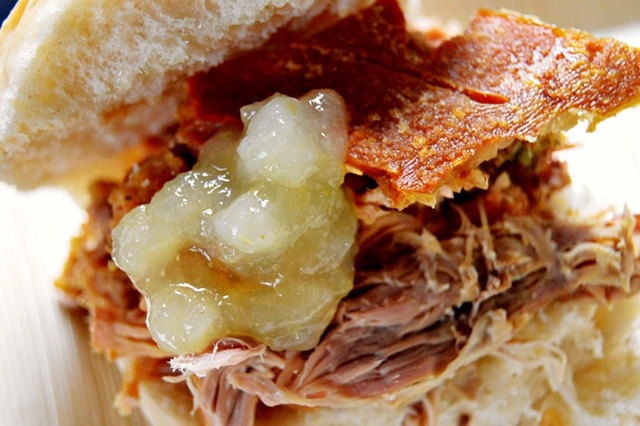 Do you need a hearty spread for a local water sports club at Scaling Dam or some fabulous food for a private party you are hosting in the area? Whatever your event catering needs are in and around Scaling, we are confident that the Hog Roast Scaling team will be more than equipped to provide you with your ideal catering package. We are the premier hog roast suppliers in the area, and we have built our reputation on the unrivalled standard of our pork and our expertise in preparing it. Although this is what we are best known for and always the most popular option for our clients, we also offer plenty of other catering option in addition to our succulent slow roasted pork.  We offer optimum catering solutions for any budget and any type of event, as well as providing menus that will appeal to all tastes and cater for various dietary requirements. This makes us ideally placed to cater for any size or style of event taking place in the Scaling area.
Exciting Menus, Delicious Food, Happy Customers in Scaling!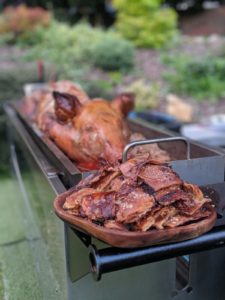 The Hog Roast Scaling team are continually developing exciting buffet and 3 course meal menus that celebrate superior locally sourced produce and the highest quality ethically reared meat. Our fantastic ingredients are the foundation for all of our diverse dishes, which include a variety of different slow cooked meats, barbecue style dishes, vegetarian and vegan options and seasonal side dishes. We make all of our food from scratch on-site on the day of the event whilst the meat is cooking, guaranteeing the highest possible standard of freshness and flavour. We are able to freshly prepare all of our food in any setting, from open outdoor spaces to cosier indoor venues and private gardens. We offer the same consistent high standard whether we are providing some of our signature hog roast sandwiches for a relaxed gathering or a formal 3 course meal with table service for a special occasion.
The Hog Roast Scaling team have the experience, creativity and professionalism to fulfil all of your event catering requirements and exceed your expectations for any type of large or small event in the Scaling area.