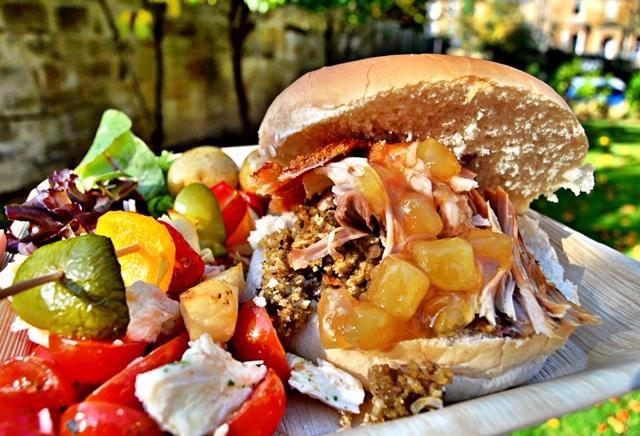 Located on the River Derwent and surrounded by greenery, Rowlands Gill is a great setting for outdoor entertaining. Hosting an event outdoors and being close to nature injects a touch of magic into the occasion that is always somehow lacking with indoor events in more conventional venues. If you want to add a touch of uniqueness and a great ambiance to your outdoor event in Rowlands Gill when it comes to the catering, you will be in good hands if Hog Roast Rowlands Gill are supplying the food.
We are the number one hog roast company in this part of the northeast, and we can create memorable menus for any outdoor event. We prepare our hogs, and any other dishes we have been asked to provide, onsite. All our food is made from scratch using superior locally sourced produce and the best free-range, UK-reared meat. Whether you want to share a sunset, have some fun in the sun or dine in style under the stars with your guests, we will create a mobile menu that matches your occasion perfectly.
Inventive Hog Roast Catering For Any Event In Rowlands Gill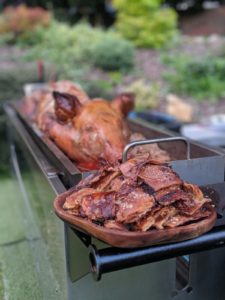 Hog Rowlands Gill can provide multi-faceted menus that showcase our artisan hog roasts whilst also offering enough choice to please all tastes and satisfy the dietary requirements of your guests. We offer a range of other slow cooked meats which can be cooked and served along out signature hogs for events that require more variety. We can also provide buffet tables brimming with delightful dishes, vegetarian and vegan food, Mediterranean style antipasti platters, delicate canapes, 3 -course fine dining menus and more.
We provide tailored hog roast menus for weddings, private parties, corporate hospitality, Christmas celebrations and community events in the Rowlands Gill area. We also provide personalised service to match the menu, which can include front of house and waiting staff if you want your event to have a more formal feel. Whatever you want from the catering and food service for your big day, we will work diligently to plan and deliver everything in-line with your wishes.
Call Hog Roast Rowlands Gill today to discuss our bespoke hog roast menus in more detail and to receive a free catering quote for your event!