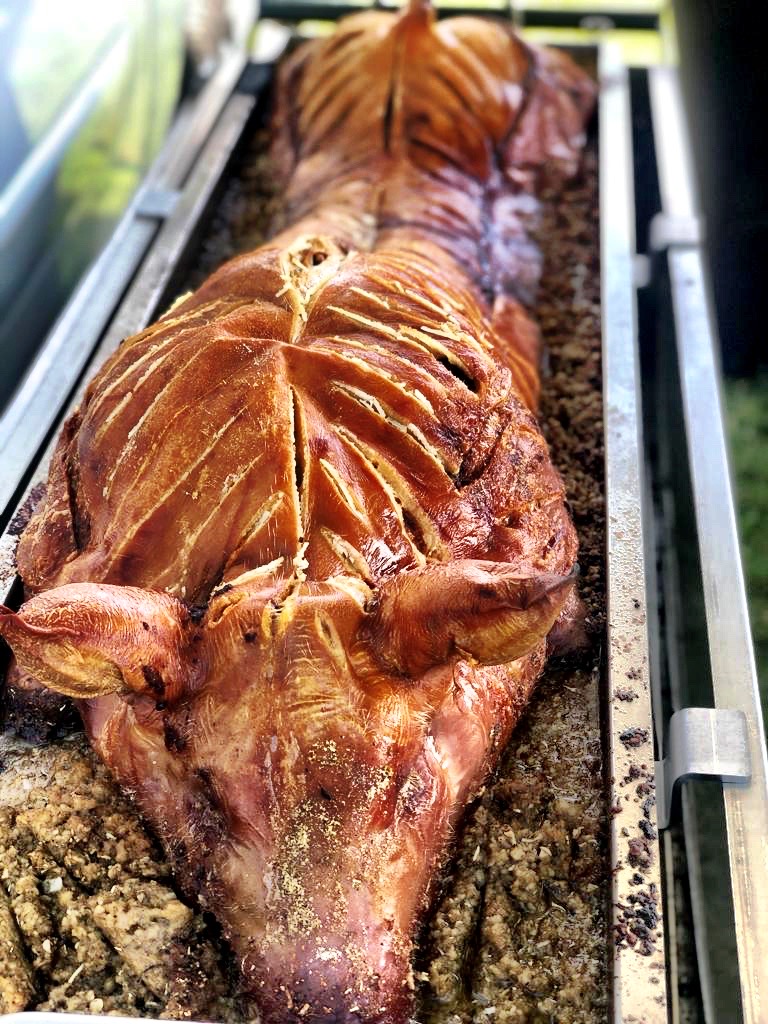 Northallerton. It's known for its tourism, agricultural services and markets. Tourists flock to the Northallerton streets on Wednesdays and Saturdays to buy a wide range of goods, including fresh local fruit and vegetables, clothes, hardware, phone accessories and much more. The stalls have been a prominent feature of the high street since 1200 when cattle was sold to farmers. The town's location makes it the ideal place to stay in order to explore the surrounding area, being located between two Yorkshire National Parks, the Moors and the Dales!
Numerous sports can be played in the Northallerton area, the local's football team was founded in 1895 where footballing brothers Michael and Andy Dawson both started their ever growing football careers. Since 1812 cricket has also been a popular sport with weekly matches, the original founding member of the local team was also a member of the Yorkshire cricket league in 1893. Some unique sports are also played, such as 'Shinty' a form of hockey which was founded in the Scottish Highlands. The stick was known as a 'caman' and unlike in hockey the players were allowed to use both sides of it and hit the ball very high in the air, the sport sadly became discontinued in the 1970's.
Only The Freshest Of Ingredients with Hog Roast Northallerton
After a long day of playing 'Shinty' we know that the best thing to do is enjoy a hearty meal of crispy crackling, moist stuffing and cooked to perfection pork all wrapped up in a fresh bread roll… perfect for the winning team, but also a great way to cheer up the losing team! Whether you're planning to feed a big group of hungry rugby players, hundreds of wedding guests or small family christening, a hog roast is the perfect way to make a special day much more enjoyable.
Hog Roast Northallerton understand that the most important factor of party planning is being able to find a reliable caterer with the ability to provide tasty, high quality food that will have your guests going back for seconds and even thirds… that's where Hog Roast Northallerton will help! We can provide our first class hog roast catering services through the North East of England. We prepare your pork or the meat of your choice to perfection with our professional hog roast machines, your meat will be golden brown on the outside and extra juicy and tender on the inside. All of our hog roasts have the crispiest of crackling, to add a salty crunch to your hog roast roll.
Want to add a bit of excitement to your next occasion or event, then let a Hog Roast be the centrepiece, draw your guests in with the amazing smell of pork slowly turning and let your food be the talking point and always a guarantee hit with all your guests. If pork isn't what you or your guests want then don't worry, Hog Roast Northallerton can create a fully bespoke menu to suit your needs, we can also offer numerous other meats including fish, lamb, beef, BBQ burgers and sausages and chicken etc.
We Do The Cooking, Whilst You Enjoy The Party!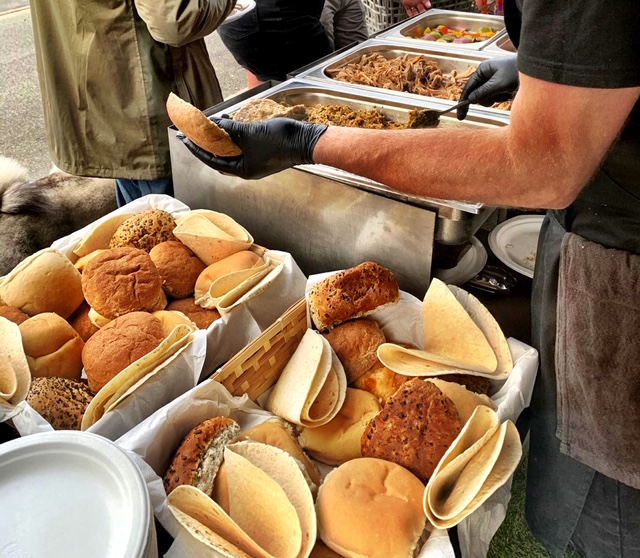 Don't worry about catering if your next event is located in the middle of a field, or on the top floor of a skyscraper on even on the sandiest of beaches. Our machines are fully portable and do not require any electricity, allowing you to put you location first before practicality. In the North East there's obviously no shortage of great quality ingredients, so you can always rely on fresh salads and sides from us. Our friendly and professional staff can provide outdoor catering for small gatherings to large corporate events, with our excellent equipment, great food and even better service Hog Roast Northallerton know we can provide the very best hog roast you'll ever taste and a smooth running event. But why take our word for it, why not book our services today and let us prove ourselves to you, I can guarantee that you and your guests will not be disappointed.