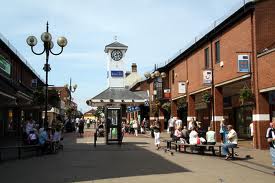 It might be fish that made North Shields famous, but there's another foodstuff making the rounds of the area that's got everybody talking nowadays – yes, it's the hot roast pork sandwiches cooked up and distributed by hog roast North Shields! Historically, the fishermen may have done a great job of feeding the famished for miles around, and they're still hard at it to this day, but with Spitting Pig on the scene there's a new game in town – slow roasting whole rare breed hogs to supply the locals with only the best quality pull-apart tender roast pork.
From the quays to the old lighthouses outside of town, there's only one thing they want – juicy pork carved fresh off the spit! I'm a big fan fish myself, but personally I just don't think they look quite as impressive when they're being roasted on a spit as a whole rare breed hog. These are some beautiful beasts that we cook up – 5 feet of the tastiest pork around encased in crispy golden crackling slowly rotating on one of our spits is a sight to behold. And if you think the sight's good, wait until you get a taste.
The Best Hog Roasts In North Shields
Every single ingredient that we use is of the finest quality, so when you see one of our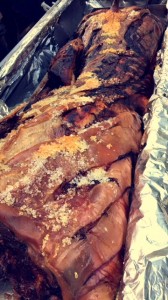 chefs slice open a bun which has been baked fresh that morning by our local baker, load it up with juicy pork, add a generous smear of homemade stuffing and a dollop of just-made apple sauce and top it off with a drizzle of gravy you know that you're in for a treat.
The texture of the tender pork perfectly sets off the crunch of the crackling, and the flavours meld together to provide you with a truly satisfying experience to savour. And if one's not enough… these are big hogs we roast up! Will you be able to resist coming back for more? I'm willing to bet against it! Hog roast hire North Shields are unbeatable when it comes to the best meal you can hold in your hands, the hot pork roll. Time and again, we blow the crowds away with the spectacular service we provide and the unfailingly delicious meals we serve up time and time again. Our track record is second to none – we've never let a client down, and you can see from our testimonials that our business is based on the strength of the word of mouth recommendations that we receive. So if you need hog roast North Shields give Spitting Pig North East a call today and we'll see what we can do for you.
There's a tradition of innovation in North Shields – George and Robert Stephenson were from the area and we can see the fruits of their endeavours to this day at the Stephenson Railway Museum. Now, in the 21st century, Spitting Pig are leading the way in the catering industry with our pioneering roasting machines, each one a miracle of engineering to match the famous Rocket train developed by the Stephensons.
Leaders In Our Field
Precision engineered to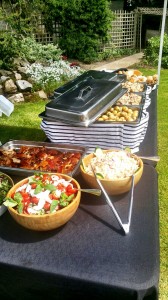 guarantee the best results every time, you just can't beat a Spitting Pig machine – there's nothing remotely like it on the market for quality of build and results. And they look beautiful too – we're proud to take them out and about and let people see us at work – a little slice of the industrial sublime. In fact, were even generous enough to let you have a go yourself – if you've tasted our wares and fancy yourself as a bit of a professional hog roast North Shields chef, get on the line to hog roast hire North Shields and you can rent our machines by the day.
We even do the hard work for you – we'll turn up on your site with one of roasters, fuel and we can even pick you up one of the top quality hogs we roast every single day. Our reputation is based on the quality of these animals so we can guarantee that they're the best available, and at the best price too. We head off, you get roasting and serve up a treat for your friends and family. Then, at the end of the day, we'll come and collect our machine – you don't even have to clean it – and whisk it away without you lifting a finger. All of the kudos of being a pro chef for the day, none of the stress of sourcing the best ingredients and none of that tiresome cleaning up afterwards.