The prettily-named Houghton le Spring is so named after the old English words for 'hill' and 'settlement' – 'hoh' and 'tun' respectively, and first mentioned as such in 1220, the period in English history where the practice of hog roasting is most associated with; the middle ages. We feel that today, hog roasting is becoming as popular as ever, and in hog roast Houghton Le Spring we are more than happy to cater to those wanting that extra flair that our medieval ancestors enjoyed with the help of our excellent hog roast hire Houghton le Spring machines and catering options.
Our recent customer in Houghton Le Spring rang us less than a week before the event, panicking because the expected catering company had to pull out of the event. They had also discovered that the venue for their event had been double booked, but they had managed to get six hours there are moving their event a little earlier. After calming the poor customer down, we were able to whisk up a good buffet menu and offer up a chef and two waitresses for the event. Because of the limited time the venue was available, we agreed to cook the whole hog which had been ordered before bringing it to the event, planning to warm it through thoroughly when we got there.
The Best Hog Roasts In Houghton Le Springs
After only half an hour on the phone, we had discussed and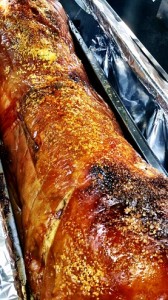 organised all of the catering aspects needed and were well on our way to confirming every detail. Just a few days later, myself and one of our trained hog roast Houghton le Spring chefs, along with another waitress, arrived at the venue where our customer and his wife were still a little frazzled. I set them down with a cup of tea each while we set ourselves up and started preparing our soft floury rolls and a buffet table as discussed, while our chef set up and started up the hog roasting machine.
Even though we are proud to call ourselves experts in the field of hog roast catering, we are not possessive of our methods and tips. When you chose hog roast hire Houghton le Spring and our hog roast machines, we are always more than happy to give you any advice not just on the food itself, but also on other aspects. Having been in this business for a long time, we have gathered a good amount of information regarding the planning and holding of events, and are always happy to give you advice on where to hold your event, where to get any entertainment and even where to go to hire any marquees or outside entertainment. Hog roast Houghton le Spring is great for giving you the pride of cooking a delicious whole hog yourself!
By the time the first guests arrived, the hog was already lovely and warmed through and the room was full with the delicious scent to the point where I could hear people's stomachs rumbling as I went round with canapés and somebody got busy with the karaoke machine. Two lines of tables stood on either side of the hog roast and its chef, packed with buffet-style goodies as previously arranged earlier in the week, and this was eagerly approached by guests once the host decided she and her husband had set up enough tables in the large hall.
Leaders In Our Field
Around 100 guests arrived, including a good deal of children who were fascinated by the sight of a whole hog roasting on a spit. I had to assure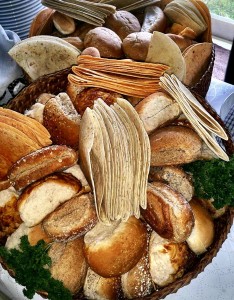 them plenty of times that it was real, though of course the taste affirmed it later. Guests helped themselves to the buffet, forming an orderly que and being sure to leave plenty of room on their plates for the roast pork. Our host had decided that she would prefer to have slices of the pork served on platters and served to each table along with a selection of rolls, though there was no need for anyone to fight over the servings as we were able to pile each platter with plenty of delicious soft, slightly crackling meat.
There was a short rush to clear everything up afterwards, but we were of course happy to help, and our van arrived in good time to take the hog roasting machine and any of our rubbish away, leaving the venue clean and tidy. Our husband and wife hosts were so pleased – if a little frazzled – and were all praises for our quick and easy hog roast services.