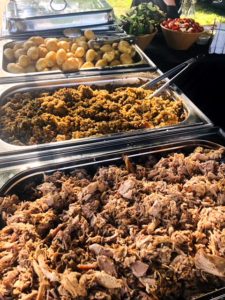 If you are hosting a party in Hebburn and you want to be able to relax and look forward to it without worrying whether everything will come together on the day, knowing that the food is in good hands will go a long way to easing your concerns. Whatever type of catering you require in this South Tyneside town, the Hog Roast Hebburn team will surely be able to help.
We specialise in supplying gourmet hog roasts, accompanied by varied catering packages for any type of events in the Hebburn area. This includes wedding receptions, family celebrations such as birthdays anniversaries, and christenings, as well as providing unique corporate hospitality and fantastic food for large-scale public event catering.
Our catering packages are far from the usual fare you may expect when looking for local event caterers. The core of our catering is inspired by the fantastic ancient art of spit roasting meat, but we have added our own contemporary twist to this amazing culinary tradition. We utilise the most advanced hog roast catering equipment on the market in order to produce a perfectly cooked hog every time.
Hebburn's Most Versatile Hog Roast Caterers
We begin by selecting the best free-range meat available in the UK, which is then prepared and cooked by our expert Hog Roast Hebburn chef in a patient process that takes a number of hours, depending on the size of the hog.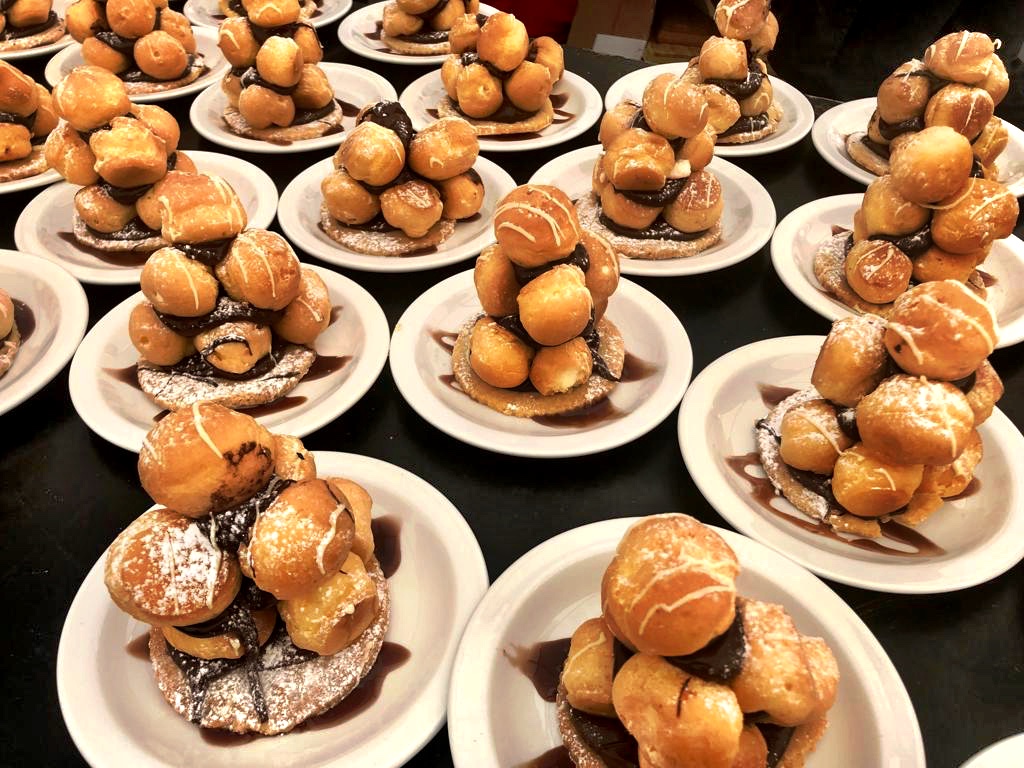 In addition to an eye-catching signature dish, which will be prepared onsite in full view of everyone, we can also supply a broad array of other menu items in accordance with your preferences, and the dietary requirements of your guests. We can prepare a selection of other large meats using the same succulent slow cooking method, including sirloin of beef, whole roasted chicken and tender spring lamb. We also have plenty of vegetarian and vegan options to choose from, so you don't need to worrying about not pleasing any guests who don't eat meat or dairy.
Hog Roast Hebburn will design a bespoke catering package for your event, which contains the best hog roasts in Hebburn, alongside a varied menu of your own choosing, all freshly made at your venue on the day.