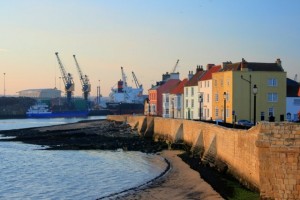 As a hog roast caterer based in Hartlepool, it is integral to understand the fundamental principal of hog roast Hartlepool to provide delicious, succulent fresh food from carefully selected raw ingredients, served with excellent service and a smile on site. Having been a caterer for hog roast Hartlepool for almost ten years, I feel privileged to have worked with the indisputable experts in the field of spit roasting. Knowing I have been professionally trained by a company boasting twenty years of practice (having been founded in 1985) and thousands of delighted clients who have a wealth of experience catering nationwide puts a smile on my face and a spring in my step when preparing for a new day's work.
The Best Hog Roasts In Hartlepool
We take pleasure in catering for a variety of events through the company such as private parties, weddings and corporate events. Every hog roast Hartlepool caterer is meticulously instructed through the food and hygiene laws, the extensive menu and the exceptionally high standards and quality of service expected combined with their belief in fresh local produce. Catering around Hartlepool has often made my days memorable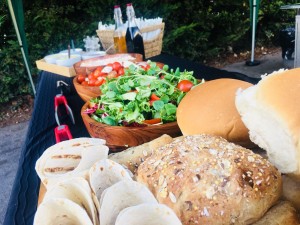 and exciting, due to the town's prosperity in history and culture. Catering with hog roast Hartlepool has let me explore the sandy stretches of Seaton Carew along with the new multi million pound marina complex, which proudly holds the winning title of the Tourist Board's Large Visitor Attraction of the Year. Priding itself on over a thousand years of history and a remarkable revival of her town centre, Hartlepool's charming attractions such as the Victoria Park Stadium, the HMS Trincomalee, Art Gallery and Golf club embellished with the perfect roast hog experience has proven an enormous success with many hearts of Hartlepool.
A tender mouth-watering hog roast is always perfect at the ever-popular Beer Gardens. A juicy piece of slow roasted hog dripping with sweet BBQ and hickory cannot be married with anything more refreshing than a chilled beer and good company. One of the many tricks of the trade is to flame roast the hog for over six hours. This unique method of cooking has been applied for centuries to induce a thoroughly even and deep aroma and taste that tickles the taste buds of every hungry client.
Leaders In Our Field
Spitting Pig company understands the necessity of catering to everyone's taste. Therefore we provide a variety of seasonings and even offer chicken, joints of beef and lamb wrapped in rosemary to ensure the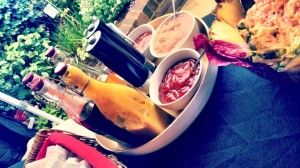 excellence of the food remains an impressive anecdote for future events.
Our exceptional reputation has been earned through the company's ambitions in providing professionally trained staff with years of experience and a special understanding of how important it is that your event makes a remarkable impact with your guests and appreciate all the hard work it takes to bestow quality and entertainment. hog roast Hartlepool accommodates both your budget and the numbers of mouths to feed, whether an intimate low key party or a formal event catering to the masses. Through our pro-active approach, networking with guests and the freedom to cater for any special requirements, our exquisite cuisine has been the topic hot on the lips of every guest.