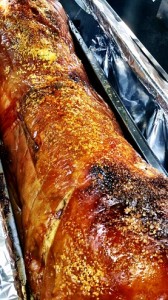 When it comes to hiring a caterer for your event in Gosforth, we're pleased to let you know that we're here to make your decision a little bit easier. At hog roast Gosforth we've got a lot on offer, from our varied menus right down to our cooking styles, so we're confident we can offer you a service that's right up your street. The town has a rich history with a mining past; and although Gosforth may only be a small place, it's still managed to get its name on the map with a number of TV appearances – once providing the setting for an episode of 'Wire in the Blood'!
As far as parties and events are concerned, we're sure that Gosforth loves a good shin-dig as much as we do, and we're more than happy to lend a helping hand when it comes to the catering. At hog roast Gosforth, our passion lies with good old-fashioned grub, and we know that a succulent and tasty hog roast won't go a miss when it comes to catering for your guests. We've got two machines for you to choose from which cook the hog in two different styles.
The Best Hog Roasts In Gosforth
The spit-roast style is a sight to behold and will certainly get tongues wagging when your guests arrive. It uses a traditional spit-roast method over a dry heat, leaving the hog with a succulent centre and a crisp, tasty skin. The second option we have on offer cooks the pig in a tray, which allows it to roast within its own juices. This results in a tender and juicy hog roast – which is a mouth watering thought, I'm sure you'll agree? Whichever option you choose, you can count on our team of professional chefs and caterers to aid you on your big day so that it goes without a hitch. We cater for all sorts of events, from a big birthday bash to a wonderful winter wedding, so, whatever you 'do, you can rely on our friendly and experienced staff to see you through. In fact, they'll turn up early on the day of your event, set up their equipment and prepare the food; so when you arrive, you won't have to lift a finger and you can enjoy your day and relax.
Choosing a menu that not only suits your needs and tastes, but your guests too, can often be a stressful job. Here at hog roast hire Gosforth, we aim to make this task as easy as possible by offering a varied array of menus to suit all tastes. However, if they're still not quite right for you, you can customise your own menu, mixing and matching to create the perfect selection of dishes for your event. It couldn't be easier to do, simply get in touch and let us know what you'd prefer.
Leaders In Our Field
On the other hand, if you'd rather take care of the catering yourself, we'll help you with that too. At hog roast hire Gosforth, you can rent either of our two machines from us and take matters into your own hands. When renting our machines, we'll drop them at your door, well in time for your event. We'll even supply a gas bottle to ensure the machines are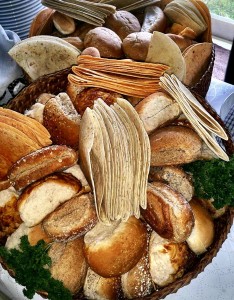 ready and raring to go, and, if you think you'll need a second bottle, there's always the option to perchance another. Once your party has drawn to a close, we'll collect the machine, so you needn't set up any special transport arrangements in order to get the hog roast machine back to us safe and sound.
Hog roast hire Gosforth are also pleased to let you know that, even when hiring our machines, we can still make sure you're fully equipped with a hog to get the party stated. Should you want us to do so; we'll find the perfect hog to help you feed your guests, so you won't even have to worry about sourcing one yourself, which we know can be quite a daunting task.
A single hog can feed up to 100 people, so even if a few extra friends turn up to your party as a surprise, we're sure there will be enough to go around and keep everyone happy and well fed. Whatever your event and whether you want to do the cooking yourself or let us take care of it for you, you can count on us to be there for you come rain or shine, and provide you not only with a first class service, but mouth watering food too.