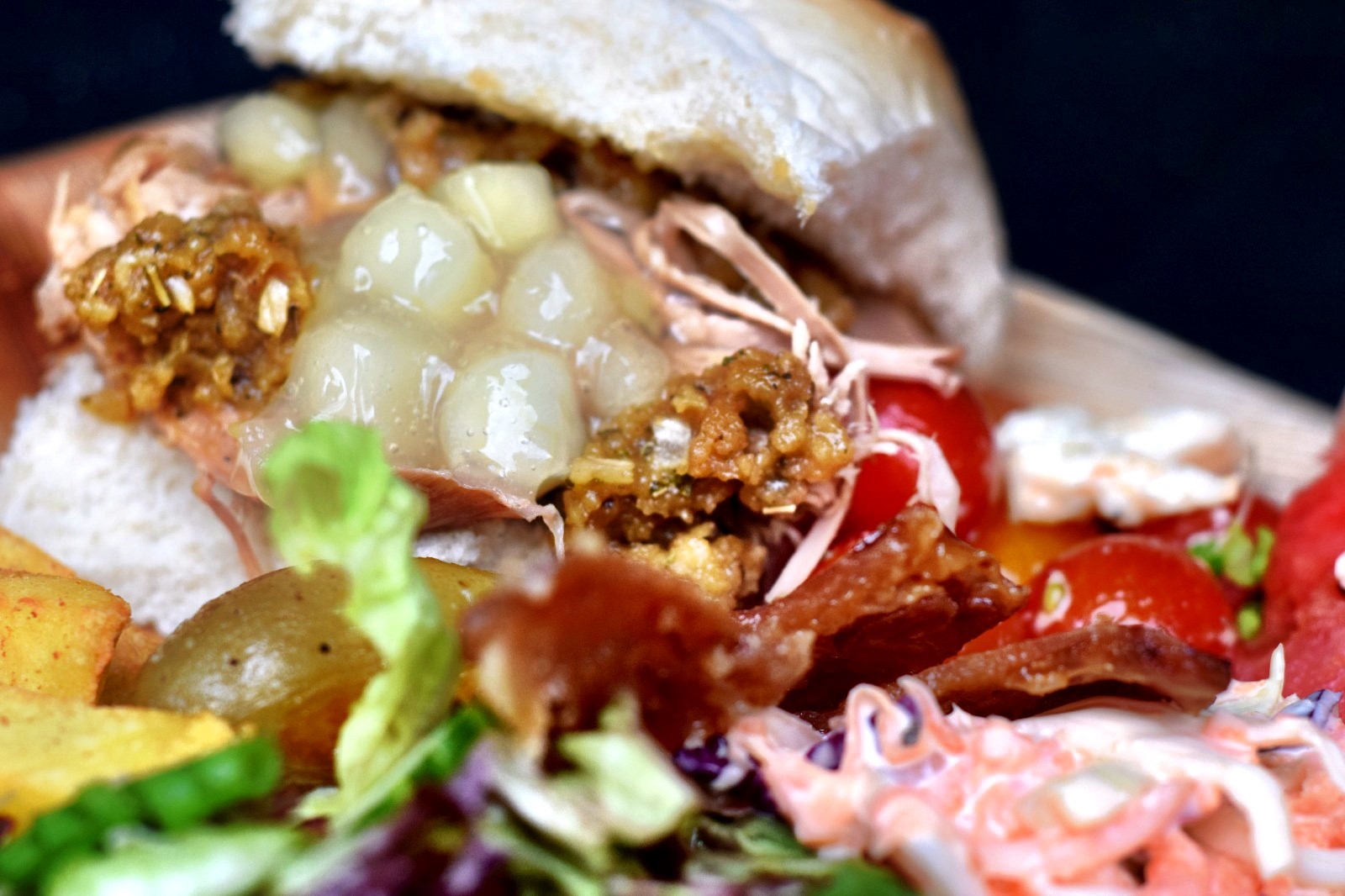 When you think of hog roasts, you probably imagine this kind of catering being more suitable for countryside celebrations and rural settings. Whilst this is true, it is not the only type of environment that hog roasts are a great fit for if we are doing the catering.
Here at Hog Roast Billingham, we have proved beyond doubt that hog roasts are ideal for all occasions and appropriate for any type of setting, even urban areas, more confined outdoor spaces such as private gardens and certain indoor venues too.
Our versatile team has adopted this age-old cooking method and we have brought it bang up to date with our modern hog roast catering equipment and creative caterers who can prepare all manner of other food to the same high standard as our signature dish.
We have formed an excellent reputation in the Billingham area for our passion for our product and the quality of what we have to offer. We are also an increasingly popular catering choice for a wide array of clients in Billingham and beyond thanks to how flexible we are when it comes to the food we can provide and the style in which we can serve it.
Flexible Hog Roast Menus For Any Event In Billingham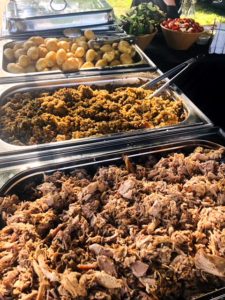 Hog Roast Billingham offer catering packages that are fantastic for so many different events in the area, including wedding receptions, corporate entertainment, private parties, local community events and Christmas parties. Our superb hog roasts are always the main feature of our menus, but our signature dish can also be complemented by an assortment of other options too, with an ample selection of dishes to satisfy different diets and a wide range of tastes. This includes additional meat options, vegetarian dishes, vegan-friendly options and gluten-free baked goods.
All of our food is sourced locally where possible and we select only the best UK-reared free-range meat. Whether you want a simple hog roast supper or a complex formal menu, we will make all of your food from scratch at your venue in Billingham, regardless of where we are catering or the number of guests you have invited.
If you want to treat your guests to a varied hog roast menu that ticks everyone's boxes, Hog Roast Billingham have just what you are looking for when it comes to the catering for your event.