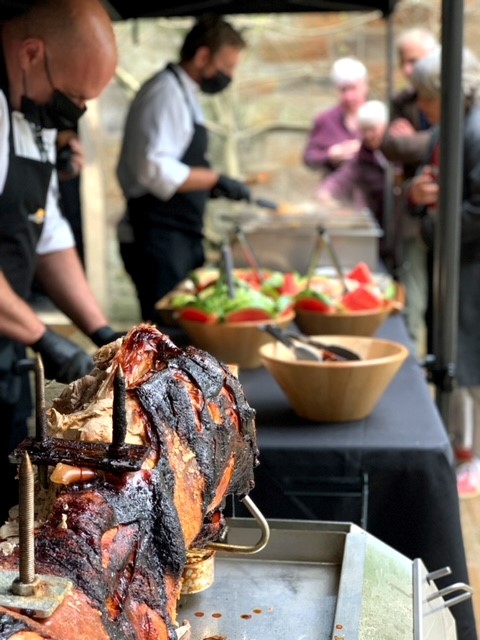 Bedlington is a small market town that is steeped in history. The town is known for its iron and coal industry and is home to many notable buildings, including Hartford Hall and the Anglican parish church. Bedlington's coal mining history can be explored in The Woodhorn museum, which is situated just a few miles away from the town.
Although small, Bedlington's historic buildings and shops and bars make it a popular location. Bedlington is also located near to many attractive parks and gardens and is home to Bedlington Country Park nature reserve. The park, which is situated near to Hartford Hall estate, consists of 57 acres of woodland and is home to a variety of wildlife, as well as a picnic area. Bedlington's history and picturesque park make it an ideal location for a special event. Hiring a hog roast for your special Bedlington event is a great way to celebrate the town's heritage and make your day more memorable. Hog roast Bedlington will provide you with a great food as well as a great location for your event. Hog roast hire Bedlington provides a quick, hassle-free service that will enable you to be provided with a catering option that suits your budget. Many people worry about the cost of organising special events such as weddings and large parties, but opting for a hog roast will enable you to provide your guests with delicious food at a much more reasonable price.
The Best Hog Roasts In Bedlington
A hog roast can provide a great meal for any type of function you may have in mind. Whether you are planning a birthday event, a special family gathering or a wedding, the appetising aroma and mouth-watering flavours of a hog roast will help to make your event venue much more inviting. There is no better way to celebrate your event than with a traditional hog roast with homemade side dishes.
Your hog roast meal is not limited to just the meat. When you select a hog roast, you are not only provided with succulent meat but also a variety of other dishes too. You can enjoy the flavours of the meat combined with sweet and delicious sauces such as apple or cranberry as well as a selection of tasty vegetables. You also have the option of having your hog roast served on rolls or as a dinner with all the trimmings. Your can have a hog roast menu that will provide your guests with plenty of variety.
Hog roast Bedlington is the perfect solution for those wishing to select something a little different. A hog roast provides a memorable dining experience, not just because of the delicious flavours of the meat but also because you can enjoy the sight and scent of the pig as it is roasting. A hog roast truly is the best option for a special event, as it gives you and your guests the chance to enjoy some proper British food.
Hog roast hire Bedlington is ideal for any type of event. In addition to special events such as weddings, a hog roast is also a great option for corporate events, festivals, Christmas parties and much more. A hog roast can be enjoyed any time of the year and will give you and your guests an event to remember.
Perfect For Catering At Any Event
A hog roast is a great choice for those wishing to celebrate their event in a location inside or out . It provides a good, hearty feast fit for a king and is the perfect celebratory food. You can arrange for your hog roast to be served in any setting, whether it is an outdoor event, in a marquee or in a stunning, historic building.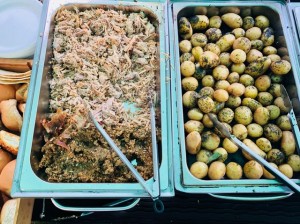 Another main advantage of a hog roast is that you can easily give your guests great food without having to do any of the work. If you wish to leave your guests impressed, then a hog roast is the perfect way to do so. You can be the perfect host at your event without becoming stressed. You can have the meat cooked and carved for you, leaving you with more time to focus on your special day and spend quality time with your guests. A hog roast machine can be set up hours before your event begins, giving plenty of time to prepare for your day.
Whatever event you are planning in Bedlington, whether it's a small, intimate gathering with close friends and family, a Christmas party with your work colleagues or a large wedding, a hog roast will provide you with everything you need to make your day complete.