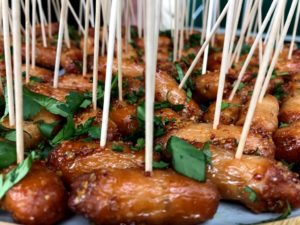 If you want your food to impress at your event, you need a local catering company who can deliver flavours that pack a punch and catering that has the wow factor. If you want a catering package that fulfils all your wishes when it comes to the food and service, and all for a great price too, Hog Roast Annitsford are the caterers you have been looking for.
We are the leading hog roast experts in the Annitsford area, and we can supply any volume of delicious, slow cooked pork served with all the trimmings. Ideal for large-scale outdoor events whilst also being great for smaller parties and more formal outdoor dining, our catering services cover all types of outdoor events in the area. This includes unique outdoor weddings, bespoke corporate catering, perfect private party menus and large-scale public event catering that hits the spot with every attendee. 
Expert Hog Roast Catering On The Northumberland Border With Hog Roast Annitsford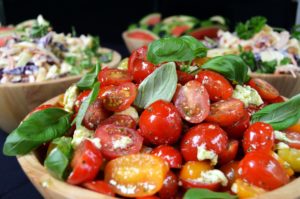 Our catering services work so well for such a lot of different types and sizes of outdoor events in the area because of the quality of our hog roasts and the variety of our menus. Although we will always be hog roast specialists and very proud of our status as the best hog roast caterers in Annitsford, we also offer plenty of pleasing additional dishes and tasty alternatives that can be enjoyed alongside or instead of our popular signature dish. Our menu options span different slow cooked meats, BBQ food, vegetarian vegan and gluten- free options, contemporary party platters and classy 3-course meals.
We will create a bespoke menu for your event that contains everything on your wish list. This doesn't just include some great food, but also additional event staff to perform front of house and table service duties if required, as well as added extras such as crockery, cutlery, table linen, napkins and serving tables. We will offer you a complete catering package that can be provided in any outdoor setting and we will take care of every detail of the food and service, leaving you free to relax and enjoy your day.
Book Hog Roast Annitsford for your event if you want the best hog roast catering around and a tailormade menu!