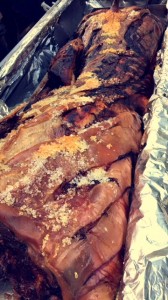 Beautiful gardens and wonderful old buildings that have been around for hundreds of years make up the town of Alnwick. Alnwick is the location of many attractions, most notably Alnwick Castle and Alnwick Garden. With its picturesque buildings and gardens, Alnwick offers the perfect setting for a special event. Alnwick Castle provides a rich history whilst Alnwick Garden is home to an array of stunning water sculptures and fascinating plants, which offer a tranquil location that is ideal for events such as wedding. With attractions such as Alnwick Castle and Garden, Alnwick offers many opportunities for special events. Whether you wish to plan a festival or require a location that provides a stunning backdrop for a wedding, Alnwick offers everything you need. However, to make your special day complete, you will not only need to provide your guests with a stunning location but also make the event much more special by providing them with great food.
The Best Hog Roasts In Alnwick
A hog roast Alnwick is the perfect addition to any event in Alnwick. Hog Roast Alnwick will provide you with everything you need to make your event much more enjoyable. The town's castle is a particularly popular venue for weddings and with a history of entertainment, it is the perfect location to enjoy a delicious hog roast. A hog roast is the perfect choice for those wishing to opt for something a little different for their special event. If you wish to select something more versatile and interesting as opposed to the usual cold buffet, then a hog roast is ideal. Hog roast hire Alnwick is a great option for those looking for affordable catering as well as something that will provide a memorable meal for their guests.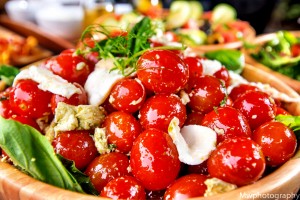 Alnwick offers plenty of history and culture and a hog roast is a perfect way to celebrate the town's traditions. The town is known for its festivals and a hog roast is the perfect accompaniment to this type of event or an informal event such as a party. With a hog roast, you do not need to worry about running out of food, as there is enough to serve a large number of guests throughout your event.
Hog roast hire Alnwick will provide an interesting dining experience for you and your guests. You and your guests can gather round and watch the pig roasting before enjoying a tasty hog roast roll with apple sauce or a delicious hog roast dinner that includes all the trimmings. With hog roast hire Alnwick, you not only have the chance to provide your guests with good food but also have a service which suits your budget. A hog roast is the perfect solution for those looking for a catering option that is affordable but still provides the best quality food for their special event.
Perfect For Any Event
Another advantage of a hog roast is that it is hassle free. You are provided with a quick service, which gives you plenty of time to enjoy the food as well as the company of your guests. Hiring a hog roast machine will provide you with staff that will carve the meat for you and serve all of your guests. In addition to this, you and your guests can be provided with an array of side dishes to compliment your hog roast, such as apple sauce, cranberries, salads and a selection of vegetables.
Hog roasting is becoming a popular catering option due to the fact that it is suitable for many types of events. A hog roast can provide an elegant banqueting experience for a wedding or a cosy dining experience for an informal outdoor winter event. There is no better way to enjoy your Alnwick winter event than by experiencing the enticing aroma and sumptuous flavours of a hog roast.
Whether you are planning an event in Alnwick square or the town's castle, a hog roast will enable you and your guests to enjoy a meal fit for just about anyone you can think of we even create veggie dishes and will provide you with a dining experience that you are sure to remember for all the right reasons.